Fight Fake News
By Christina Georgacopoulos, Grayce Mores and Trey Poché | August 2020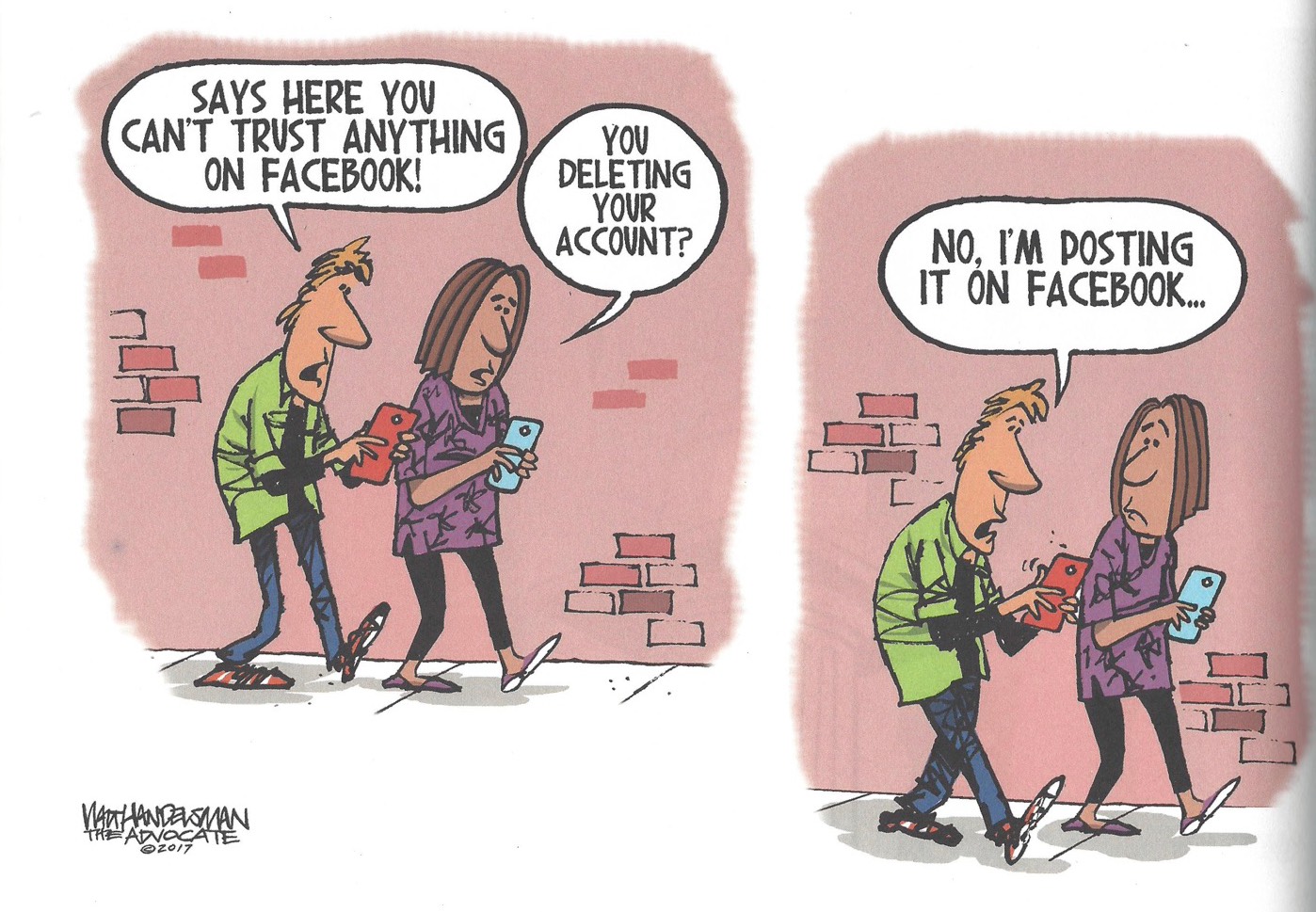 Fighting fake news is not only about fact checking the stories you hear, it is also about holding the information you consume and the people or places you hear it from accountable. Acting as a critical consumer of information is the first defense against problematic news sources and misleading content. Check out the following tried and true methods for detecting fake news below.
NewsGuard, "The Internet Trust Tool"
24/7 Fact-Checking, Right in Your Browser
NewsGuard is a one-of-its-kind media literacy tool that aids internet news consumers to navigate through reliable and unreliable news sources online.
Quick Fact-Checking Websites:
The ACT-Up Method of Assessing Information
"IMVAIN" Method for Source Evaluation
Stony Brook Center For News Literacy, 2015
Help Others Affected by Misinformation
Content adapted from: Sara & Jack Gorman - Psychology Today, 2020
No one is immune from persuasion and manipulation in the age of misinformation. Often people in your immediate social network who you communicate with regularly can be misinformed, like friends, family, and colleagues. Fortunately, there are some tricks to lead misinformed people to accept new, more accurate information information, and turn away from manipulative news sources. However, providing the right information is not always the best strategy. Here are three methods to use when talking to someone who might be misinformed and situated in a belief system based on false information:
Beware of the Continued Influence Effect
The Problem: The continued influence effect explains why some people cling to certain attitudes or opinions, even after someone provides contrary information. It is difficult to reverse errant thought processes once someone forms their opinions and attitudes on the basis of bad information.
Solution 1: It is better to provide alternative explanations for something rather than simply saying that the person is wrong. These explanations help people build a new mental model that can overcome or overwrite their existing beliefs and thought processes.
Solution 2: Before you set out to debunk information (topic rebuttal) or question the methods used to create that viewpoint (technique rebuttal), first warn them that you are about to do some debunking. "Just as vaccines work by exposing people to small amounts of inactivated virus in order to mount an immune response, it is thought to be the case that a similar type of 'inoculation' might work to debunk misinformation," Gorman states. The person might feel less threatened and more open-minded if you use this solution.
Solution 3: Although this technique is requires a lot of time and energy from you, there is reason to believe that empathetically dialoguing with someone in order to determine how he or she arrived at their views can help them be more open to different perspectives.
Test Your Ability to Fact Check:
Try the News Literacy Group's quiz to see if you can spot false or misleading stories.
Factitious is a game designed by American University that asks players to identify news articles and determine if they're real or fake.