Fake news, disinformation and the George Floyd protests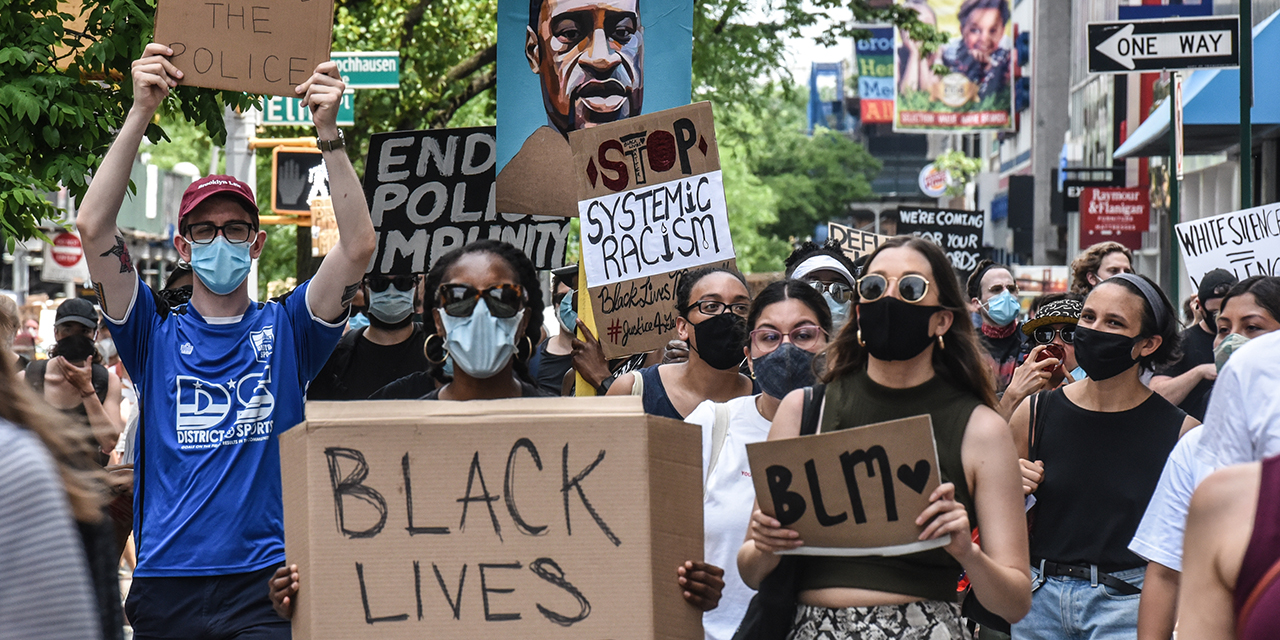 By Christina Georgacopoulos and Trey Poche | August 2020
Civil unrest provides an opportune moment for bad actors to spread disinformation and to divide society. Feelings of fear, frustration and resentment can create a volatile information environment.
According to Pew Research, during the initial peak of the George Floyd protests on May 28, the #BlackLivesMatter hashtag was tweeted a record 8.8 million times. By contrast,, the Hong Kong protests were mentioned 1.5 million times at their peak despite global attention.
"The combination of evolving events, sustained attention and, most of all, deep existing divisions make this moment a perfect storm for disinformation," according to Graham Brookie, director of the Atlantic Council's Digital Forensic Research Lab.
Social media platforms were flooded with authentic conversation about Black Lives Matter and racial justice throughout the George Floyd protests. But with so much activity, vigilance is crucial against misleading claims and conspiracies. The circulation of mis- and dis-information during civil unrest can cause confusion, stoke tensions and distract from factually-correct information.
Below is a list of prominent rumors about the George Floyd and Black Lives Matter protests, debunked, fact-checked and explained:
Source: Stephanie Keith/Getty Images