How to Read The News
by Trey Poche | May 2021
Being a critical consumer of information is the first defense against problematic news sources and misleading content. Learning the IMVAIN method, distinguishing between factual news vs. opinion and learning about journalistic history are the first steps for critically reading the news.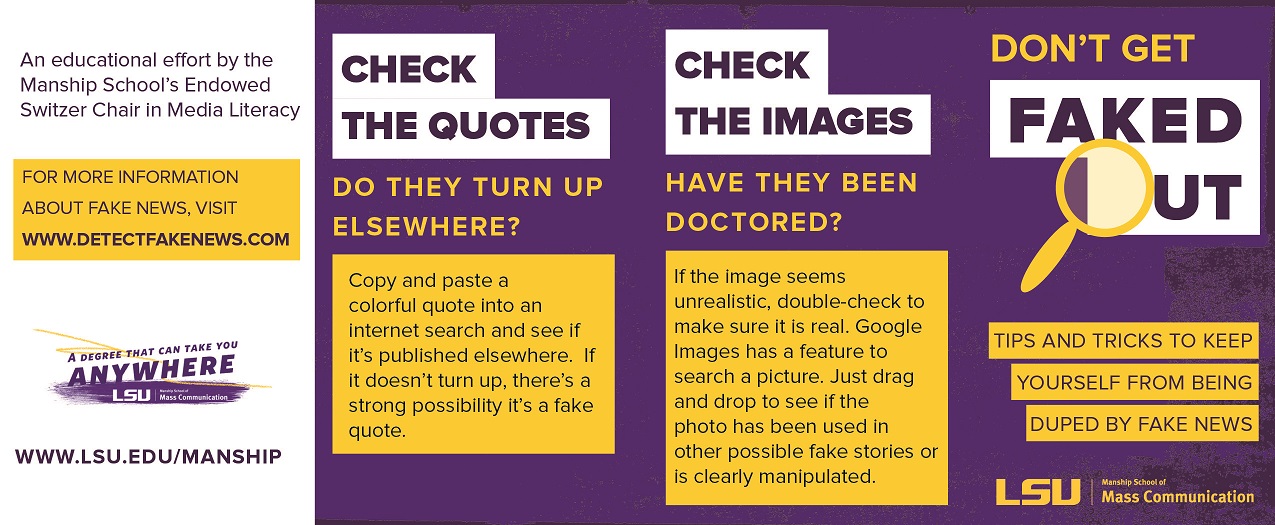 ---
"IMVAIN" Method for Source Evaluation
Stony Brook Center For News Literacy, 2015
Keep the handy acronym "IMVAIN" on hand when reading through any text-based piece.
---
Distinguish between News & Opinion
There isn't always an easy way to tell what is news and what is opinion.
The American Press Institute found that only 43 percent of Americans said they could easily sort news from in online-only news or social media. Traditionally, reputable news outlets have opinion sections or label opinion pieces in the title of the story, but the same is not true for information you can find on social media or small websites.
It's difficult to distinguish news from opinion on social media because people have different motivations for sharing content. Some people may share hard news one day, but then share an opinion piece the next so that their profile is patchwork of news and opinion. Accordingly, your news feed likely consists of a combination of hard news and opinion, but there isn't always an easy way to tell what is what.
Many smaller, online-only news websites don't visually differentiate between news and opinion pieces because they don't have enough journalists to provide factual reporting on a wide range of public affairs. These online-only outlets tend to leave the hard news reporting to the big papers and nightly news while they cater to a niche audience. Niche audiences share a common opinion or interest and want content that aligns with their belief system. This means that small, online-only news sites tend to be more opinionated and have slant.
Opinion can be a good thing, but it is important to know that you are reading an opinionated story when you are reading it. A surefire way to detect opinion is understanding the tone of a piece. Ask yourself, "Is there emotional language present?" and "What does the author want me to believe?" as you are reading a story. Authors of opinionated stories use emotional language and want you, the reader, to see the issue just like they see it.
We all have opinions. Opinions are the backbone of a healthy democracy. But be careful not to let any opinion piece, whether it's from New York Times or Average Joe's News.com, convince you that it's hard news.