How Fake News Affected the 2016 Presidential Election
By Christina Georgacopoulos and Grayce Mores | July 2020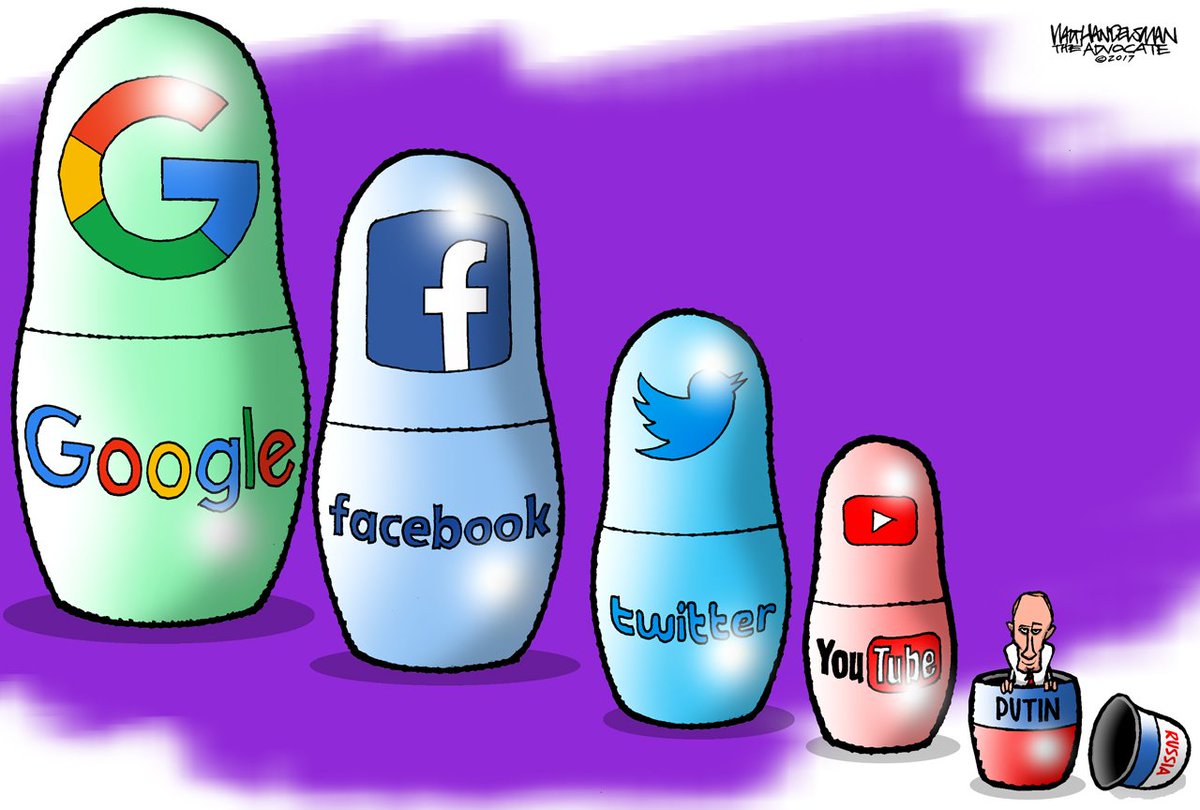 Political misinformation has the potential to change election outcomes.

"Falsehood flies, and truth comes limping after it, so that when men come to be undeceived, it is too late; the jest is over, and the tale hath had its effect." -Jonathan Swift, "The Art of Political Lying"
The potential impact of fake news on President Trump's victory in 2016 is among the most contested controversies of his presidency. Although the State Department has found proof of Russian election interference, whether or not that translated into a win for Donald Trump is still widely argued against and doubted. However, drawing on internet browsing data, archives of fact-checking websites, and results from an online survey, what research findings do show is that: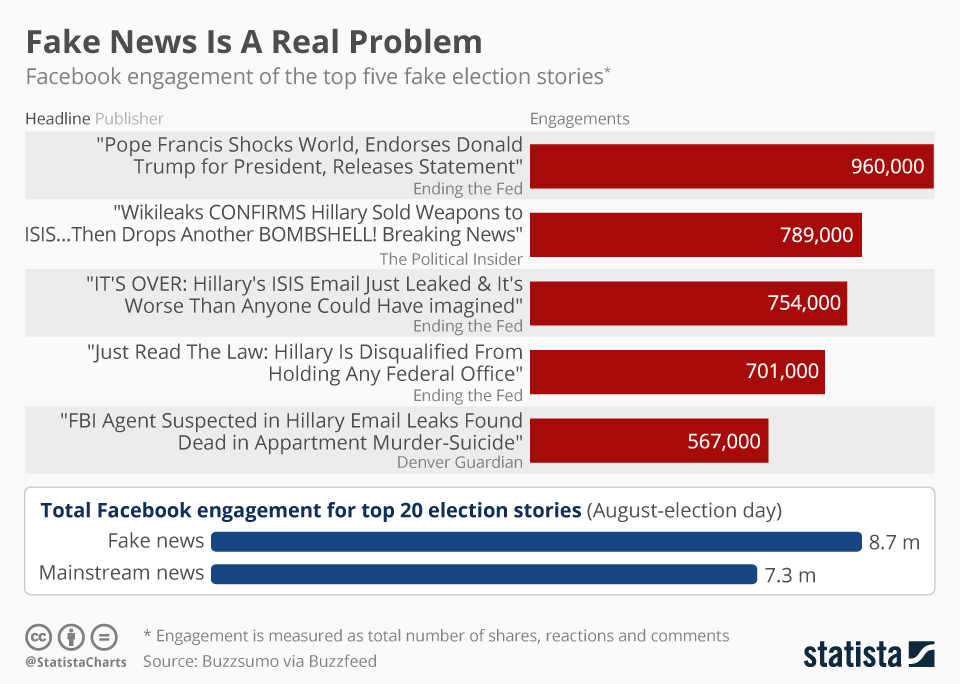 ---
Where Did Fake News Originate?
---
The Fake News Machine
CNN published a report on the town of Veles, Macedonia, where generating fake news is a career. Young people create fake American personas to create and spread controversial, and often false, political stories. These stories garner views on Google and Facebook, generating thousands of dollars of online advertising revenue in a town where the average monthly income is $426. Learn about how these "fake news factories" take advantage of social media to generate cash.
Mark Zuckerberg's Congressional Testimony
Facebook CEO Mark Zuckerberg's appearance before the Senate's Commerce and Judiciary committees was a critical test for the future of social media platforms that skeptical lawmakers say need tougher regulations to prevent the proliferation of fake-news and interference in domestic matters by foreign adversaries. Lawmakers grilled the 33-year-old executive on the revelation that Cambridge Analytica, a political consulting firm linked to the Trump campaign, harvested data from 87 million Facebook users to profile voters and sway the 2016 election.
The hearing left many lawmakers unsatisfied and did not result in government oversight of social media platforms. But Zuckerberg said Facebook would be "investigating many apps, tens of thousands of app, and if we find suspicious activity, we're going to conduct a full audit of those apps to understand how their using their data and if they're doing anything improper..we'll ban them from Facebook and we will tell everyone affected."
Zuckerberg admitted the company's failure to stop Russian bots was one of his greatest regrets. He said Facebook tracked known Russian hacking groups in real time but that it took much longer to nail inflammatory posts by the IRA. Facebook later deployed artificial intelligence tools to detect malicious activity in elections in France, Italy, and a Senate race in Alabama.
In closing, Zuckerberg said "There are people in Russia whose job is to exploit our systems. This is an arms race." But the Cambridge Analytica debacle underscored how Facebook can be used for nefarious reasons, and how the tools social media platforms create can be exploited to manipulate users' information.
In May 2017, Facebook announced plans to hire 3,000 content reviewers.
---
Fake News Masterpiece
Fake news can spread quickly, especially fake news that confirms what people want to be true. In a stark example of the virality of fake news, "Fake News Masterpiece," created by Cameron Harris, generated over $20,000 in ad revenue. Harris fabricated a story about an electrical worker finding pre-filled ballots for Hillary Clinton in the 2016 presidential election. This story took off, in part, due to the accusations by then-candidate Trump that the election would be rigged against him. This story took off, in part due to the accusations by then-candidate Trump that the election would be rigged against him. Hear more about Cameron's story in this clip:
Learn how to spot a fake on our Protect Yourself page.