Roe v. Wade Misinformation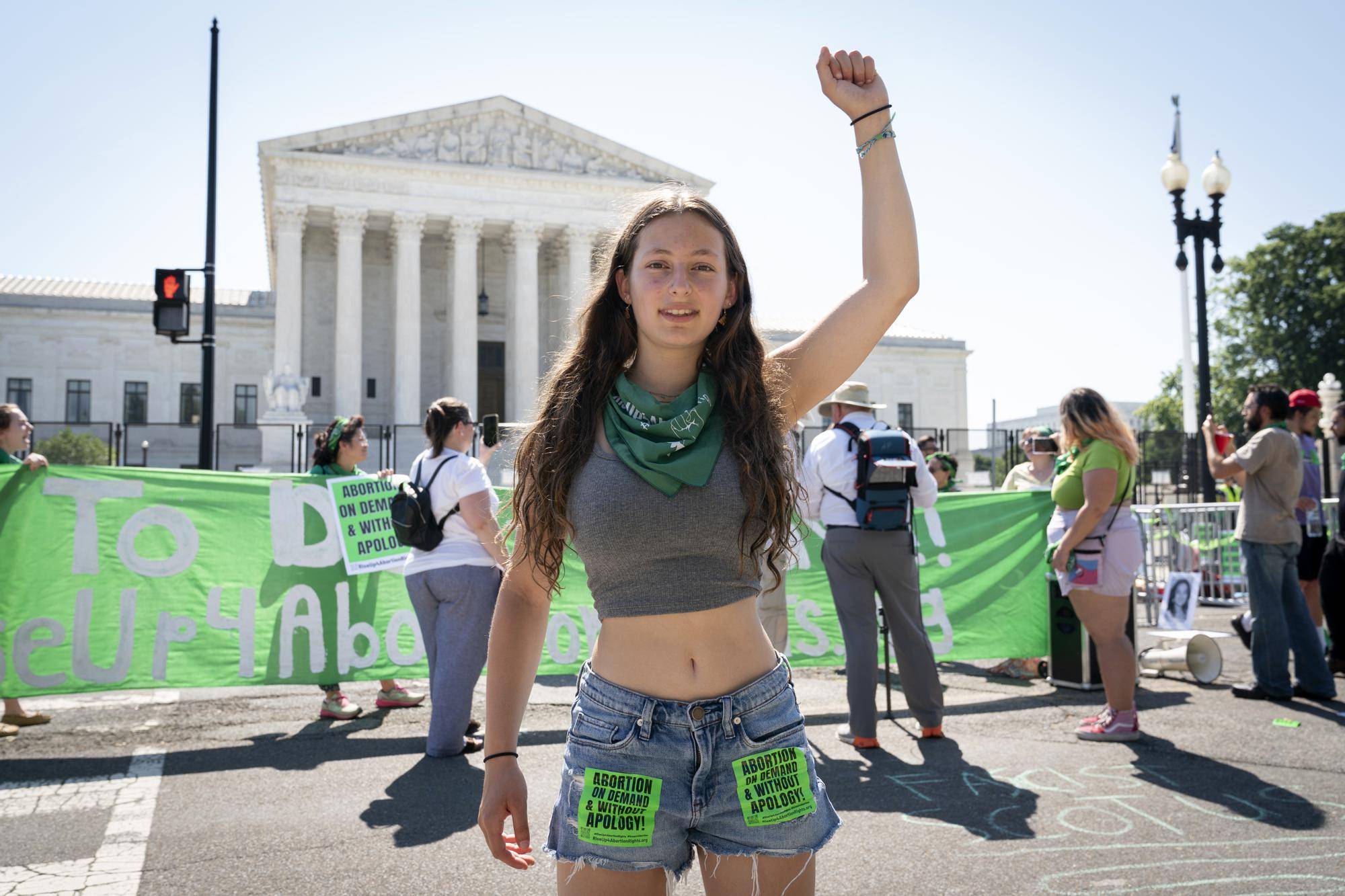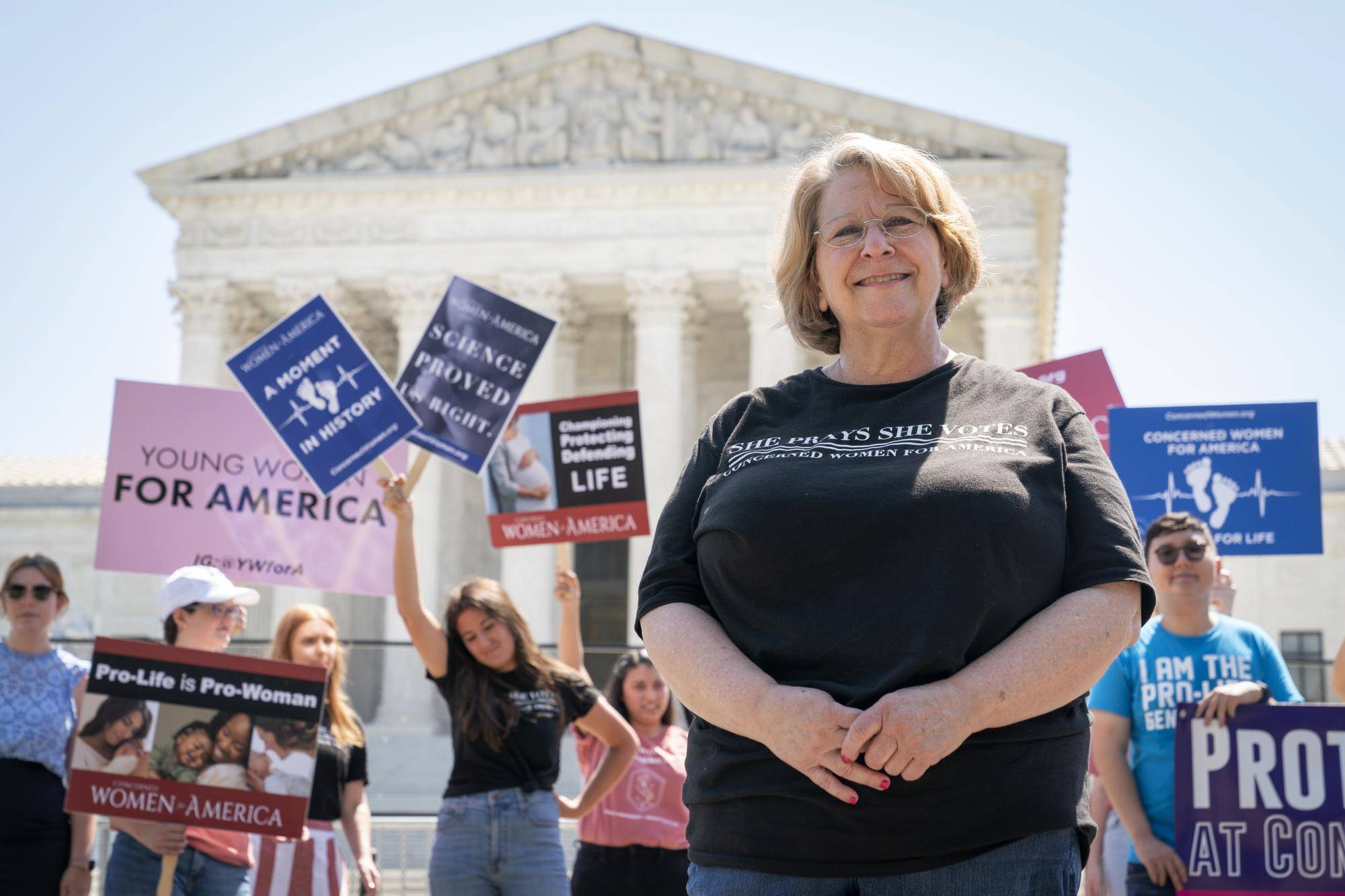 Photos taken by Jacquelyn Martin for AP News.
After being in place since 1973, the Supreme Court Decision, Roe v. Wade, was overturned on June 24, 2022. Since the court's decision, there has been confusion as to what this means for abortion and other reproductive treatments going forward.
Common Questions About the Overturn of the Law:
Does the overturn of Roe v. Wade ban abortion across the country?
No, the overturn means that instead of the federal government deciding whether or not abortion is legal, each state can determine how they would like to regulate it.
Is birth control still legal?
Yes, there a currently no laws or restrictions on accessing birth control in the United States. The right to access birth control is still intact and under protection by the Supreme Court case, Griswold vs. Connecticut.
Where is abortion currently legal?
Alaska, California, Colorado, Connecticut, Delaware, Hawaii, Illinois, Iowa, Kansas, Maine, Maryland, Massachusetts, Minnesota, Montana, Nebraska, Nevada, New Hampshire, New Jersey, New Mexico, New York, Oregon, Pennsylvania, Rhode Island, Vermont, Virginia, and Washington.
Where is abortion currently illegal?
Alabama, Arkansas, Florida, Georgia, Idaho, Indiana, Kentucky, Louisiana, Mississippi, Missouri, North Carolina, Ohio, Oklahoma, South Dakota, Tennessee, Texas, and Wisconsin.
Where is abortion currently legal but awaiting bans?
Arizona, Michigan, North Dakota, South Carolina, Utah, West Virginia, and Wyoming.
It is important to take note that some of these states may have exceptions or restrictions in relation to their legality. To keep up to date with each state's abortion laws visit Healthcare Dive's page on tracking abortion legality. To get more information on abortion, visit the World Health Organization's page.
Abortion Misinformation on Social Media:
Over the past few months, much misinformation and disinformation have flooded social media pages. Although it is not illegal, it is essential to read through them because these lies can sway people from making accurate medical decisions.
Misinfo and disinfo can cause people to feel shame in what they are going through and can even lead to unsafe abortion practices that can result in serious bodily harm. According to New York Times, women have began to aquire medical abortion pills online instead of going to an in person clinic or consulting with a doctor.
According to Scientific American, in 2021, when you searched "abortion pill" in the search bar on Google, studies have shown that out of the top five results that appeared, only one was scientifically correct.
A video on TikTok that has gathered thousands of views has been telling viewers that it is possible to create a misscarriage by ingesting a mixture of herbs. Gynecologist and author, Jen Gunter, has since debunked this rumour in her own TikTok video.
Antiabortion activists have been around for years saying that birthcontrol or abortion procedures can mess with a woman's fertility or that "abortion is never medically necessary". In reality, every pregnancy and human body is different so people should be consulting with a licensed medical professional.
Anyone with any concerns about their reproductive health should report to their doctors instead of turning to social media.
By Leslie Lively | September 2022