2020 Election Results

Donald Trump and his allies have been spouting false claims and boosting bogus conspiracy theories surrounding the 2020 presidential election. Trump has claimed wide-spread voter fraud due to hacked voting machines, illegal immigrants, dead voters and more. Most, if not all of these claims have been disputed and disproven, and officials in each state representing both political parties have stated "that there was no evidence that fraud or other irregularities played a role in the outcome of the presidential race".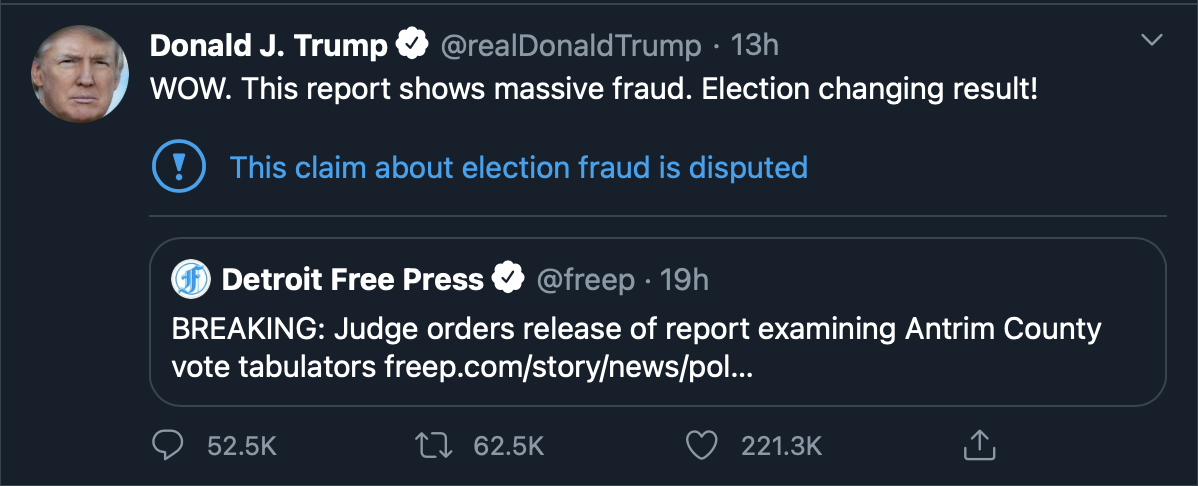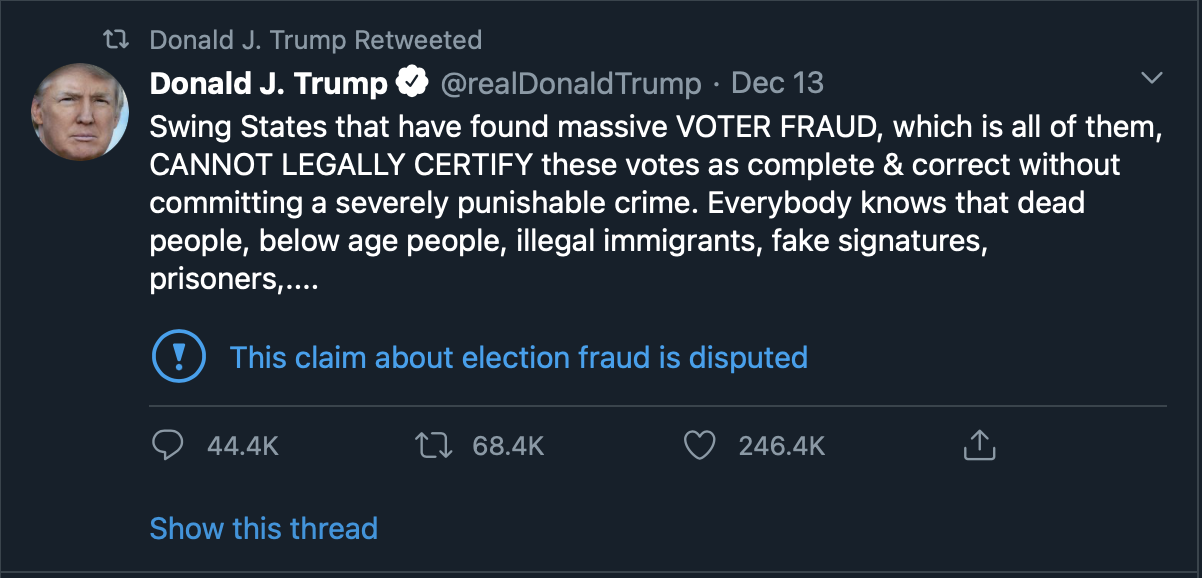 Trump has also encouraged his supporters to shun news agencies that have acknowledged Joe Biden as the winner of the election, instead turning them towards far-right "news" sites like NewsMax and One America News Network. NewsGuard, an independent organization that rates news sites on criteria of credibility and transparency, has given both of these news websites failing grades.
One America News Network regularly posts stories with false or distorted information, and neglects to differentiate between factual news and opinion pieces. The site is focused on far-right and conservative issues like abortion, immigration, Donald Trump, the economy, and the Democratic Party leadership. OANN often posts unfounded conspiracy theories and incorrect statistics, focusing on content that casts Republicans and Trump in a positive light.
NewsMax is a conservative site and cable television network that has published false health claims and unfounded conspiracy theories. The owner of NewsMax, Christopher Ruddy, has "described himself as a close friend of U.S. President Donald Trump." The site has pushed false claims about the dangers of vaccination, debunked theories about vaccines' effect on autism, and fluoride in water. These articles spread unsupported health theories with either a complete lack of sourcing or use of sources that do not use independent scientific methods.