Principal Investigator
Rendy G. Kartika, Ph.D.
Associate Professor of Chemistry
B.S. in Chemistry: Summa Cum Laude, Cal Poly Pomona, June 2003
Ph.D. in Organic Chemistry: University of Notre Dame, September 2008
PostDoc in Organic Chemistry: Yale University, 2008-2011
Phone: (225) 578-5086
E-mail: rkartika@lsu.edu
Office: 337 Chemistry & Materials Building
Biography
Rendy Kartika was born and grew up in Malang, Indonesia. Upon his graduation from Kolese Santo Yusup Catholic High School, he immigrated to the United States and ultimately became a US citizen. Rendy attended Cal Poly Pomona University and graduated with a B.S. in chemistry with Summa Cum Laude in Spring 2003. He was introduced to organic chemistry research in Prof. Douglas Klumpp's laboratory, and his undergraduate thesis described the use of superacid to generate superelectrophilic dicationic species from simple organic compounds, such as cinnamic acid and its derivatives. Rendy then continued his studies in chemistry at the University of Notre Dame, completing his doctoral work in organic synthesis under the direction of Prof. Richard Taylor in September 2008. His graduate dissertation included synthetic methods development, such as the electrophile induced ether-transfer reaction, and its application in total synthesis directed towards polyketide natural products. Rendy then joined Prof. David Spiegel's group at Yale University in October 2008 as a postdoctoral researcher, and worked on the chemical synthesis of advanced glycation endproducts and structurally diverse amidine oligomers. In August 2011, Rendy joined the faculty of the Department of Chemistry at LSU as an Assistant Professor. He was then promoted to an Associate Professor with tenure in August 2017. Rendy immensely enjoys college football and warm weather, thus making LSU (GEAUX TIGERS!!!) and Baton Rouge a perfect place for him to work and live for many years to come.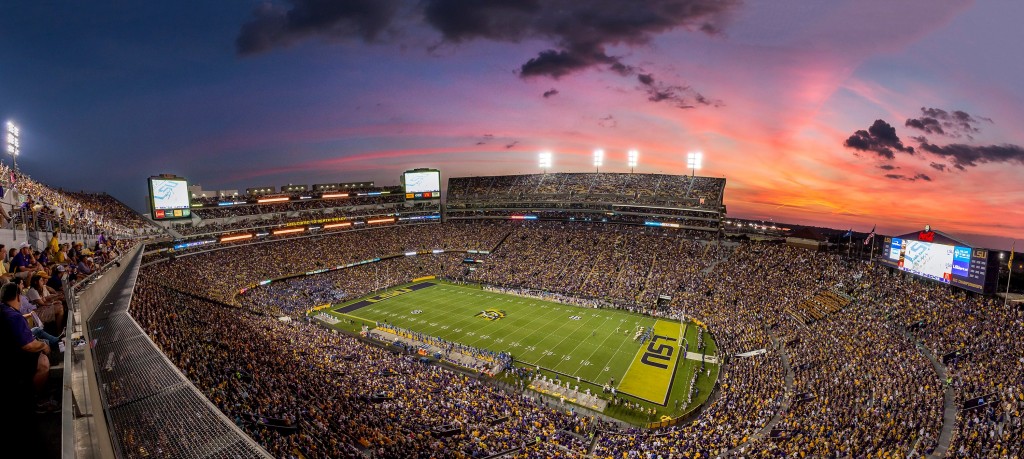 Awards and Fundings
At Louisiana State University:
Tenured Associate Professor of Chemistry, August 2017
LSU Alumni Association Rising Faculty Research Award, 2017
Louisiana Board of Regents, RCS One-Year Award, 2017
Outstanding Non-Tenured Professor in Natural and Physical Sciences for the LSU Chapter of Phi Kappa Phi, 2017
LSU Rainmaker Award for Emerging Scholar in STEM, 2017
Albemarle Process Development Center Distinguished Seminar Speaker Award, 2016
National Science Foundation, Division of Chemical Synthesis (CHE-1464788)
Tiger Athletic Foundation Undergraduate Teaching Award, 2015
Louisiana State University, Faculty Research Grant, 2015
Louisiana Board of Regents, PFUND Award (LEQSF-EPS(2015)-PFUND-395)
Louisiana Board of Regents, PFUND Award (LEQSF-EPS(2013)-PFUND-310)
Louisiana State University, Council on Research Summer Stipend, 2013
At University of Notre Dame:
The Reilly Fellowship, 2007 – 2008
The Rudolph E. Bottei Teaching Award for Outstanding Performance in Graduate Teaching Assistantship in the Department of Chemistry and Biochemistry, 2005
The Kaneb Center Outstanding Graduate Student Teacher Award for Excellence in Teaching, 2004 and 2006
At California State Polytechnic University, Pomona:
Chemistry Departmental Scholarship, the Weck Scholarship Award, 2003
Chemistry Departmental Scholarship, the Reza Ehsani Memorial Scholarship, 2002
International Student Scholarship for Outstanding Academic Performance, 2001 and 2002
Scholastic Achievement Award in Recognition of Outstanding Academic Performance, 2001 and 2002
President's Honor List for Exceptional Academic Standing, 2001