Welcome
Welcome to the Kartika Research Group website! We are a member of the Department of Chemistry at Louisiana State University. Our work largely focuses on the development of new organic reactions and their applications toward the synthesis of complex molecules of biological and pharmaceutical importance.
Please follow us on Twitter and Instagram @kartikalab, and feel free to contact us (rkartika@lsu.edu) with questions that you may have.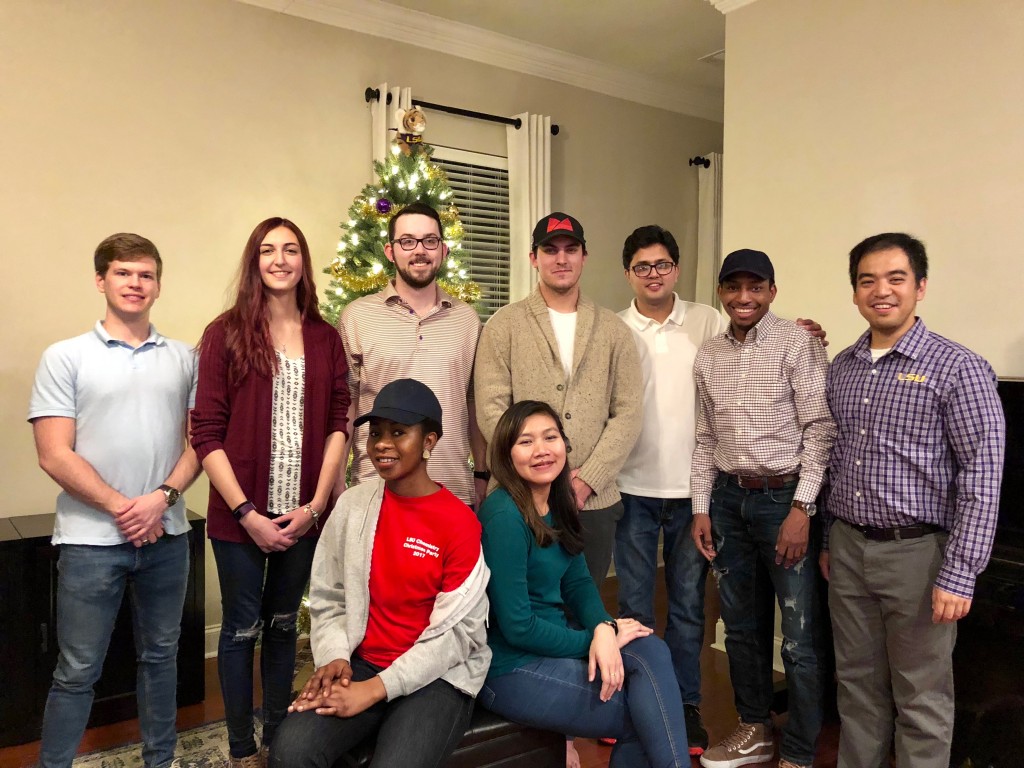 Kartika Research Group December 2017
From left to right: back – Joshua Van Houten, Kristin Sobie, Alexander Cleveland, Joshua Malone, Binod Nepal, Moshood Ganiu, Prof. Rendy Kartika;
front – Fatimat Badmus, Dr. Mirza Saputra.