Current Lab Members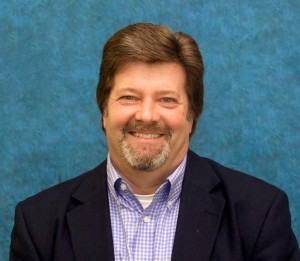 Paul J. Frick, Ph.D. is the Roy Crumpler Memorial Chair and Director of Clinical Training in the Department of Psychology at Louisiana State University. Dr. Frick received his Ph.D. in Clinical Psychology from the University of Georgia in 1990. He was on the faculty at the University Alabama from 1990 to 1999. From 1999 until 2015, he was on the faculty at the University of New Orleans, where he was chair of the Department of Psychology from 2007 to 2015. He was Professorial Fellow at the Institute for Learning Sciences and Teacher Education at Australian Catholic University from 2013 to 2020 and was a Visiting Professor at the University of Florence from 3/15/2022 to 5/15/2022. He is a Licensed Psychologist in the State of Louisiana and a Board Certified Specialist in Clinical Child and Adolescent Psychology by the American Board of Professional Psychology.
A continuing line of research focuses on understanding the different pathways through which youth develop severe antisocial behavior and aggression and the implications of this research for assessment, treatment, and public policy. A particular focus of his research has been on the role of callous and unemotional traits in designating an etiologically distinct and clinically important subgroup of children with severe behavior problems. This work helped influenced how mental health diagnoses are made worldwide for children with behavior problems with the introduction of the specifier "with Limited Prosocial Emotions" for Conduct DIsorder in the DSM-5 published by the American Psychiatric Association in 2013 and ICD-11 by the World Health Organization in 2018, His work has been funded by the National Institute of Mental Health, Office of Juvenile Justice and Delinquency Prevention, National Institute of Justice, National Health Medical Research Council of the Australian Government, the John T. and Catherine D. MacArthur Foundation, and the W.T. Grant Foundation. In 2004, Dr. Frick was awarded an Honorary Doctorate from Orebro University in Orebro, Sweden in recognition of his research contributions in psychology. In 2008, he received the MacArthur Foundation's Champion for Change in Juvenile Justice Award for the state of Louisiana for his work in promoting juvenile justice reform in the state. In 2015, Dr. Frick was awarded the Robert D. Hare Lifetime Achievement Award from the Society for the Scientific Study of Psychopathy. In 2020, he received the award for Contributions in Psychological Science from the Louisiana Psychological Association. In 2021, he was awarded the Bob Smith, Excellence in Psychological Assessment Award from the Society for Clinical Child and Adolescent Psychology (SCCAP), Division 53 of the American Psychological Association. Dr. Frick has been the President of the Society for the Scientific Study of Psychopathy (2009-2011) and the editor of the Journal of Clinical Child and Adolescent Psychology (2007-2011) and the editor of Research on Child and Adolescent Psychopathology ( 2018-2022). Dr. Frick also was a member of the American Psychiatric Association's DSM-V Workgroup for ADHD and the Disruptive Behavior Disorders (2007-2012) and was the Section Editor for the DSM-V Text Revision for the section on Disruptive, Impulse-Control, and Conduct Disorders (2019-2021). Contact: pfrick@lsu.edu VITA
Graduate Students: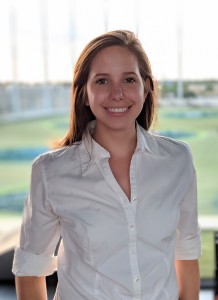 Emily C. Kemp graduated Summa Cum Laude and with Departmental Honors from the University of Texas at Austin with a B.S. in psychology and minor in sociology. As an undergraduate, Emily worked as a research assistant in Dr. Jennifer Beer's Self-Regulation Lab, Dr. Robert Josephs' Clinical Neuroendocrinology Lab, and Dr. Kim Fromme's SAHARA Lab. Emily completed her honors thesis examining the relationship between psychopathy and physiological stress reactivity in subjective stress appraisal with Dr. Josephs. After graduating in December of 2014, she worked as a psychometrist for Austin Neuropsychology Clinic, followed by a clinical research assistant position at Yale University's Alzheimer's Disease Research Unit, led by Dr. Christopher van Dyck. At Yale, Emily coordinated observational, prevention, and treatment studies for Alzheimer's type and other dementias while also volunteering as a research assistant in Dr. Arielle Baskin-Sommers' Mechanisms of Disinhibition Lab. Emily joined Dr. Paul Frick's Developmental Psychopathology Lab in 2018. Her research interests include the developmental and neuropsychological underpinnings of conduct disorder, psychopathy, and antisocial behavior more generally. Contact: ekemp4@lsu.edu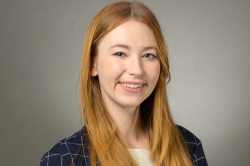 Paige Picou graduated with honors from Louisiana State University with a major in psychology in 2017. As an undergraduate, Paige was a research assistant in the Anxiety and Addictive Behaviors Laboratory and the Laboratory for Anxiety, Phobias, and Internalizing Disorders. Paige entered the Ph.D. program in Clinical Psychology at LSU in 2018 and joined Dr. Frick's lab in 2021. Her resarch interests broadly include improving the conceptualization of internalizing disorders and suicidal thoughts and behaviors in youth with comorbid neurodevelopmental presentations. Her research interests also include advanding the systems of care to prevent youth suicide and enhance treatment for internalizing disorders in children. Contact: ppicou1@lsu.edu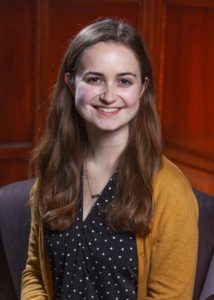 Erin Vaughan graduated summa cum laude from the University of Notre Dame with a major in psychology and minor in anthropology. While at Notre Dame, she worked in Dr. Lira Yoon's Cognition, Emotion, and Emotional Disorders Lab and Dr. Kristin Valentino's Development & Psychopathology Lab. Under Dr. Valentino, she worked as a research assistant on a psychosocial intervention for maltreated children and completed an honors thesis on the link between maternal sensitivity and child internalizing and externalizing behaviors in families of different racial backgrounds. Erin joined Dr. Paul Frick's Developmental Psychopathology lab at LSU in 2019 as a clinical psychology graduate student. Her research interests include parental influences on callous-unemotional traits, emotional socialization and the development of empathy in childhood, and parenting interventions for children with conduct problems and callous-unemotional traits. Contact: evaugh7@lsu.edu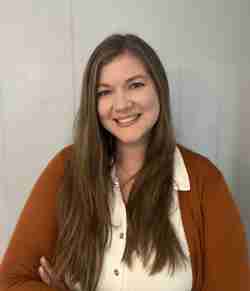 Michaela Brown graduated magna cum laude from Northeastern University with a a major in Psychology and a minor in Early Intervention. While at Northeastern, Michaela completed the Early Intervention Certification Program and after graduation, she continue to work in early intervention, specializing in the early identification of Autism Spectrum Disorder (ASD) . She later earned a masters degree at Teachers College, Columbia University before entering the Ph.D. program in clinical psychology at LSU in 2019. Michaela joined the Frick team in 2022. Her research interests include the early identification and assessment of ASD, and advancing research on how comorbid psychopathology can influence ASD symptomology. Contact: mbro294@lsu.edu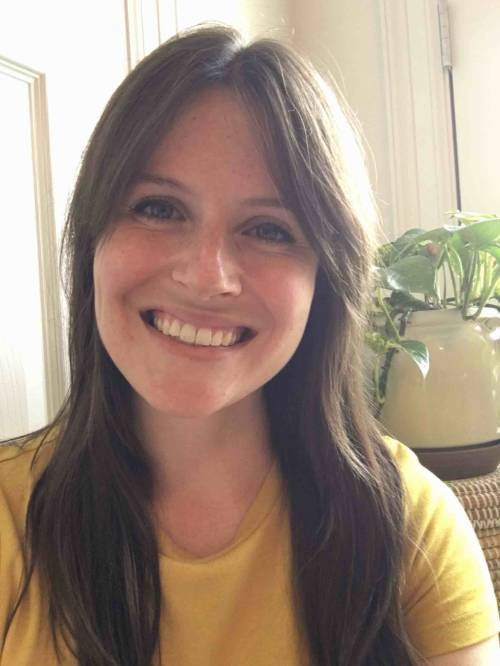 Julianne Speck earned her Bachelor's degree in Psychology with honors with distinction and a minor in Italian from the University of Delaware in 2016. While at Delaware she worked under the direction of Dr. Mary Dozier studying aggression and disruptive behavior in childhood in a sample of Child Protective Services-referred families. After graduation, she moved to the University of Michigan to work in population developmental neuroscience as a Study Coordinator on the Adolescent Brain Cognitive Development Study with Dr. Mary Heitzeg until joining Dr. Frick's team in 2020. Her research interests include the assessment of and intervention with callous-unemotional traits, the development of psychopathy and similar severe behavior and personality problems, and juvenile justice policy. Contact: jspeck1@lsu.edu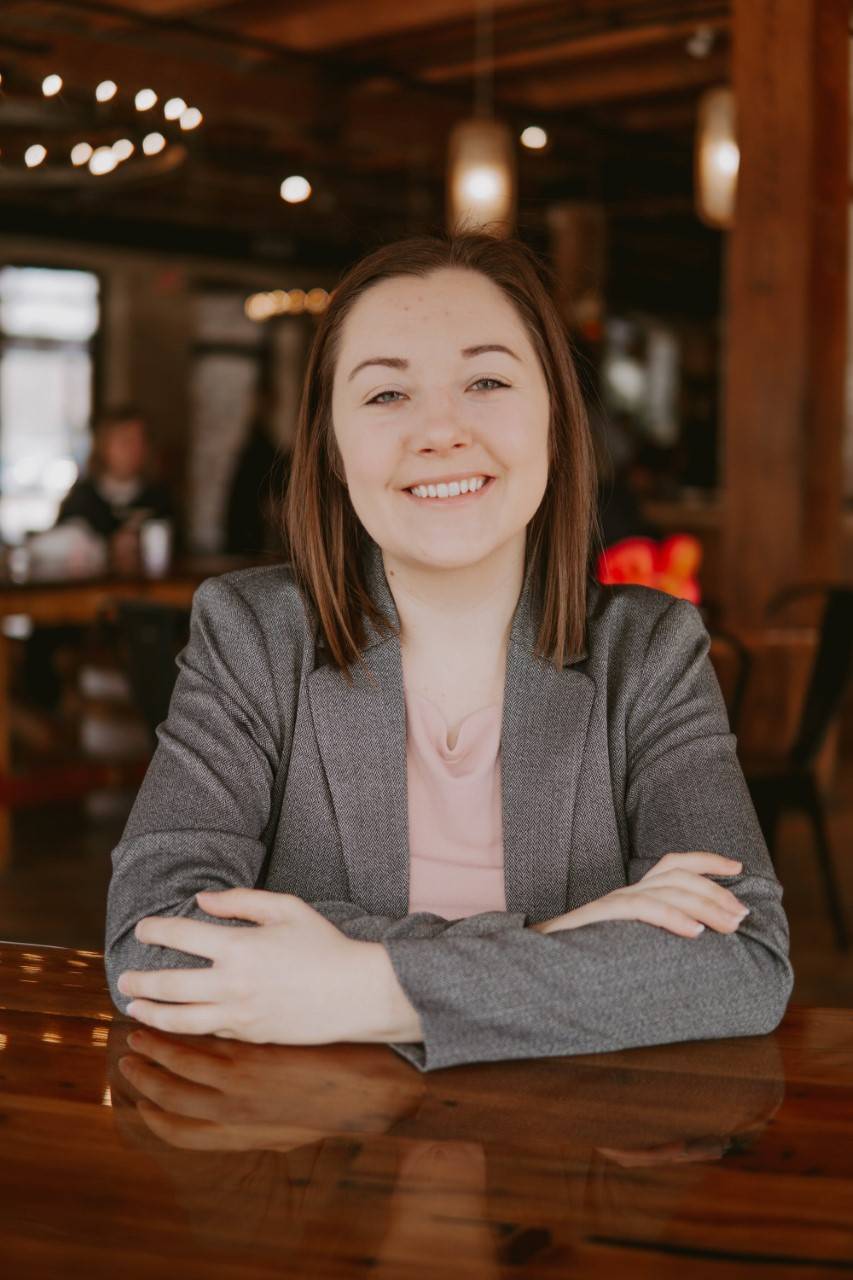 Courtney M. Goetz graduated with honors from Michigan State University (MSU) with a BA in psychology and an additional major in criminal justice. As an undergraduate, she worked in Dr. Alytia Levendosky's lab, completing an honors thesis examining the influences of gender and mental health on intimate partner violence. After graduation, she worked as a research technician in the University of Michigan Neuropsychology Clinic and as a research assistant for the Department of Family Medicine at MSU on projects developing interventions to reduce opioid misuse in rural areas and investigating the mental health impact of COVID-19 on mental health professionals, until joining the Frick team in the Fall of 2021. Her research interests include the various social and environmental influences on the development of antisocial and aggressive behavior in children and adolescents. Contract: cgoetz2@lsu.edu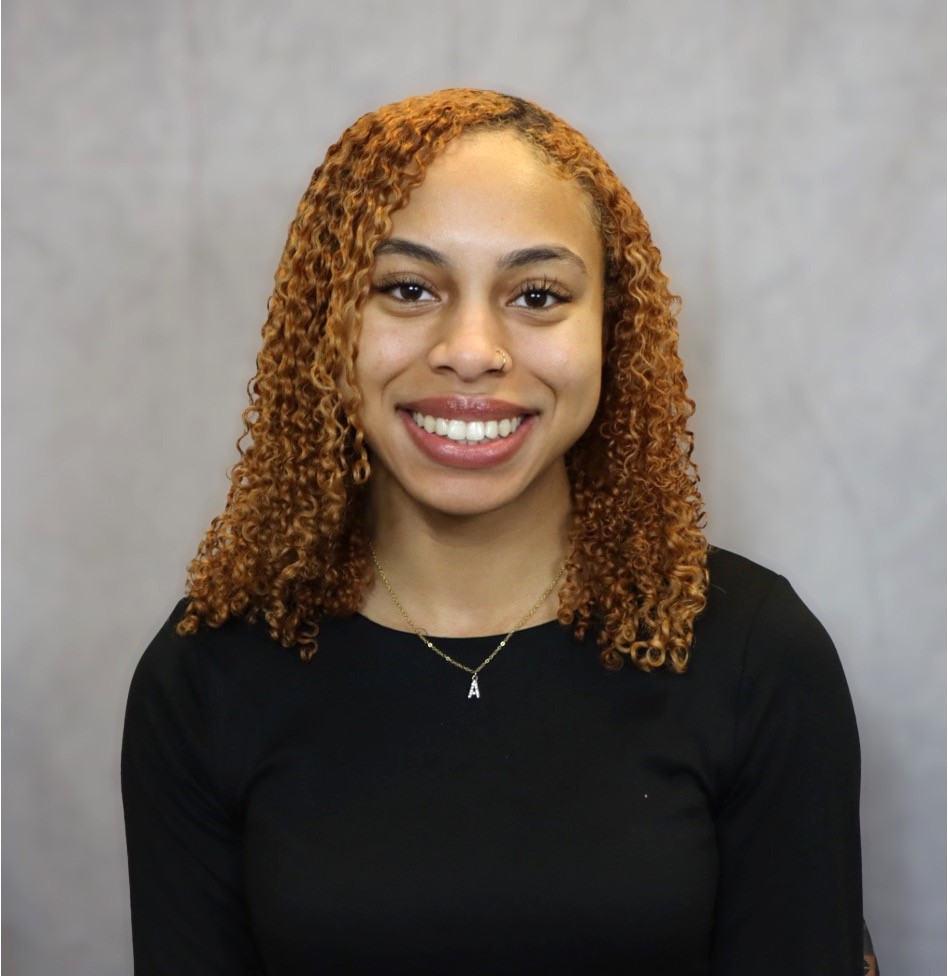 Taylor A. Miller graduated Summa Cum Laude from Kennesaw State University with a B.S., in Psychology and a minor in Applied Statistics and Data Analysis. As an undergraduate and after graduation, Taylor worked as a research assistant in Dr. MinJae Woo's Care Informatics Lab, primarily focusing on biomedical health research and identifying speech-to-text performance of minority doctors. After graduating, Taylor also completed an internship with Children and Family Programs, where she was trained in manualized behavioral interventions and in grant writing. Taylor joined the Frick team in Fall of 2022 and wants to pursue research on the development of antisocial behavior, callous-unemotional traits, and psychopathy, as well as research on the causes and treatment of criminal behavior. Taylor was awarded a Huel Perkins Fellowship from LSU to support her research. Contract: tmil113@lsu.edu
Undergraduate Students: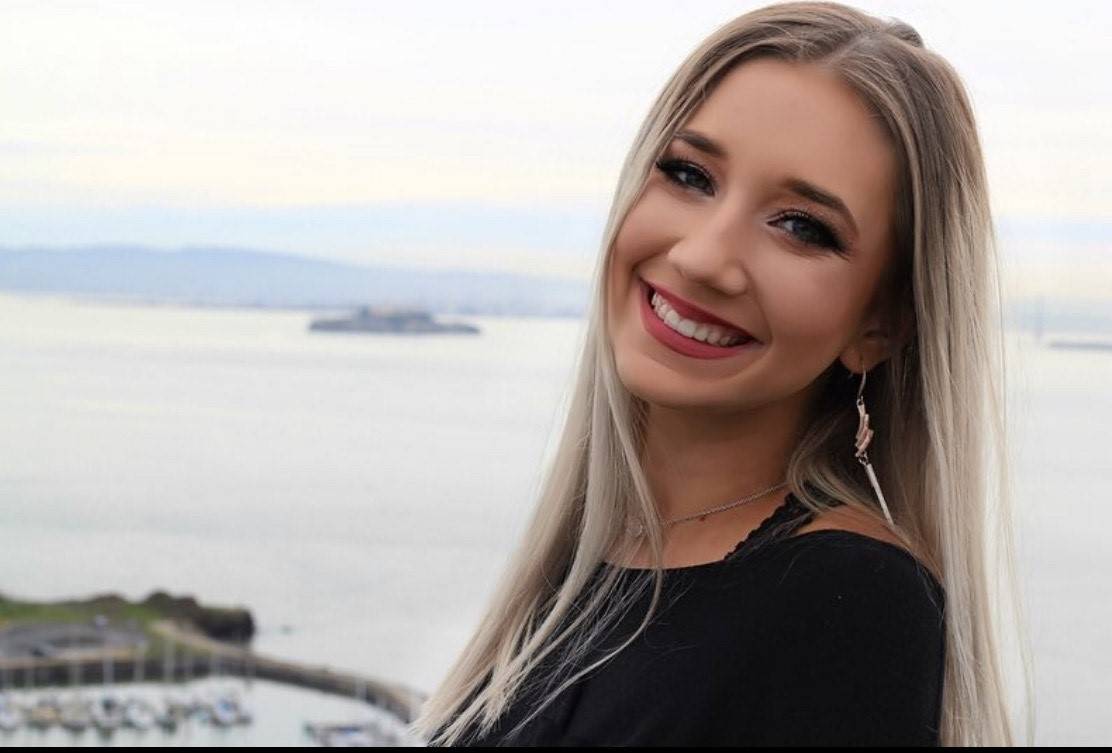 Destyn Dicharry is a biological science major from Baton Rouge, Louisiana. She is involved in Alpha Epsilon Delta Premedical Society and with Volunteer Louisiana, where she serves on the executive board as the health and wellness chair. She has worked in the lab of Dr. Roger Laine at LSU conducing biochemical research. She is currently a mental health technician at Our Lady of the Lake Mental and Behavioral Health centers. Her goal is to attend medical school and become a pediatrician.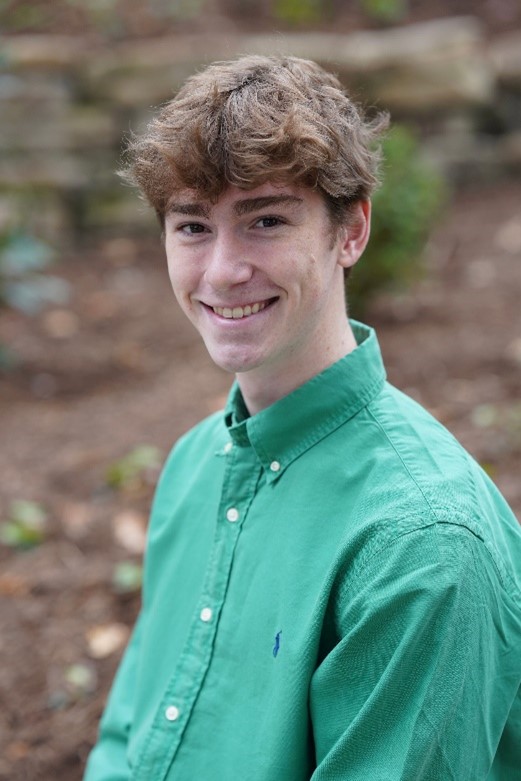 Andrew Sellers is a psychology major and business administration minor from Baton Rouge, LA. He is currently a tutor and works for a psychologist doing school observations. Andrew plans to attend graduate school to obtained a Ph.D. in Clinical Psychology in order to work with children and adolescent who have mental health problems.
Isabelle Whitfield is from Metairie, LA. She is majoring in psychology with a minor in sociology. She volunteers with children as a recreational coach. Izzi intends to obtain a Ph.D. in Clinical Psychology and hopes to work with children and adolescents in the future.
Lab Alumni: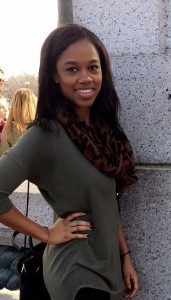 Toni Walker graduated from the Frick lab in August of 2022. She completed her predoctoral internship at the University of Tennessee Health Sciences Consortium where she received diverse training in conducting psychological evaluations with youth in DCS custody, forensic evaluations with detained juveniles and adults, and evidence-based treatment with children and adults across settings. Dr. Walker will be completing a forensic psychology post-doctoral fellowship at the Harris County Juvenile Probation Department in Houston, TX.. During her fellowship, she will be conducting psychological and forensic evaluations and assisting with the implementation of an outpatient fitness attainment/legal education program for justice-involved youth.
Contact: twalker93414@gmail.com.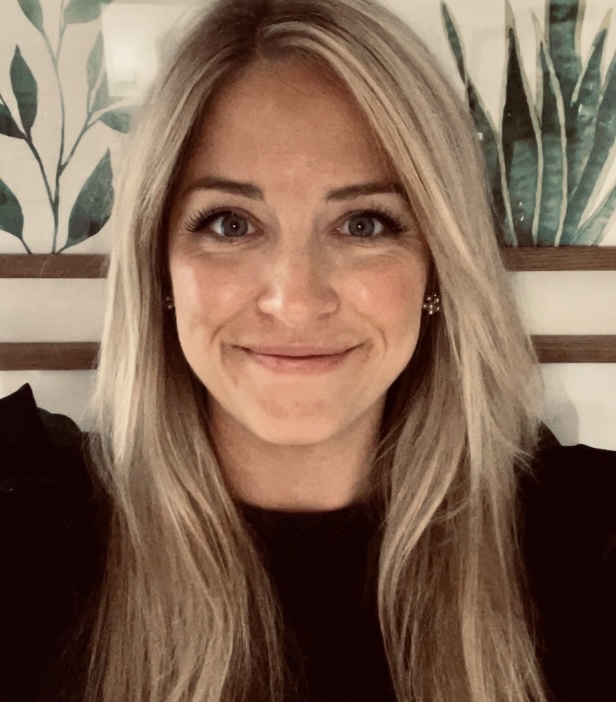 Emily Robertson graduated from the Frick Lab in December of 2021. She completed her predoctoral internship at the Mailman Center for Child Development at the University of Miami Miller School of Medicine. Dr. Robertson was then awarded a Ruth L. Kirschstein National Post-Doctoral Research Fellowship (T32), which as completed at Florida International University's (FIU) Center for Children and Families. She then was a research assistant professor at FIU, where she conducted research with and provided treatment for children with disruptive behavior disorders, including at the Summer Treatment Program (STP) and the Afterschool Treatment Program (ATP). In the spring of 2023, Dr. Robertson opened the Center for Child Behavior, a specialty center in Florida focused solely on the assessment and treatment of childhood disruptive behavior disorders.
Contact: emilylrobertson16@gmail.com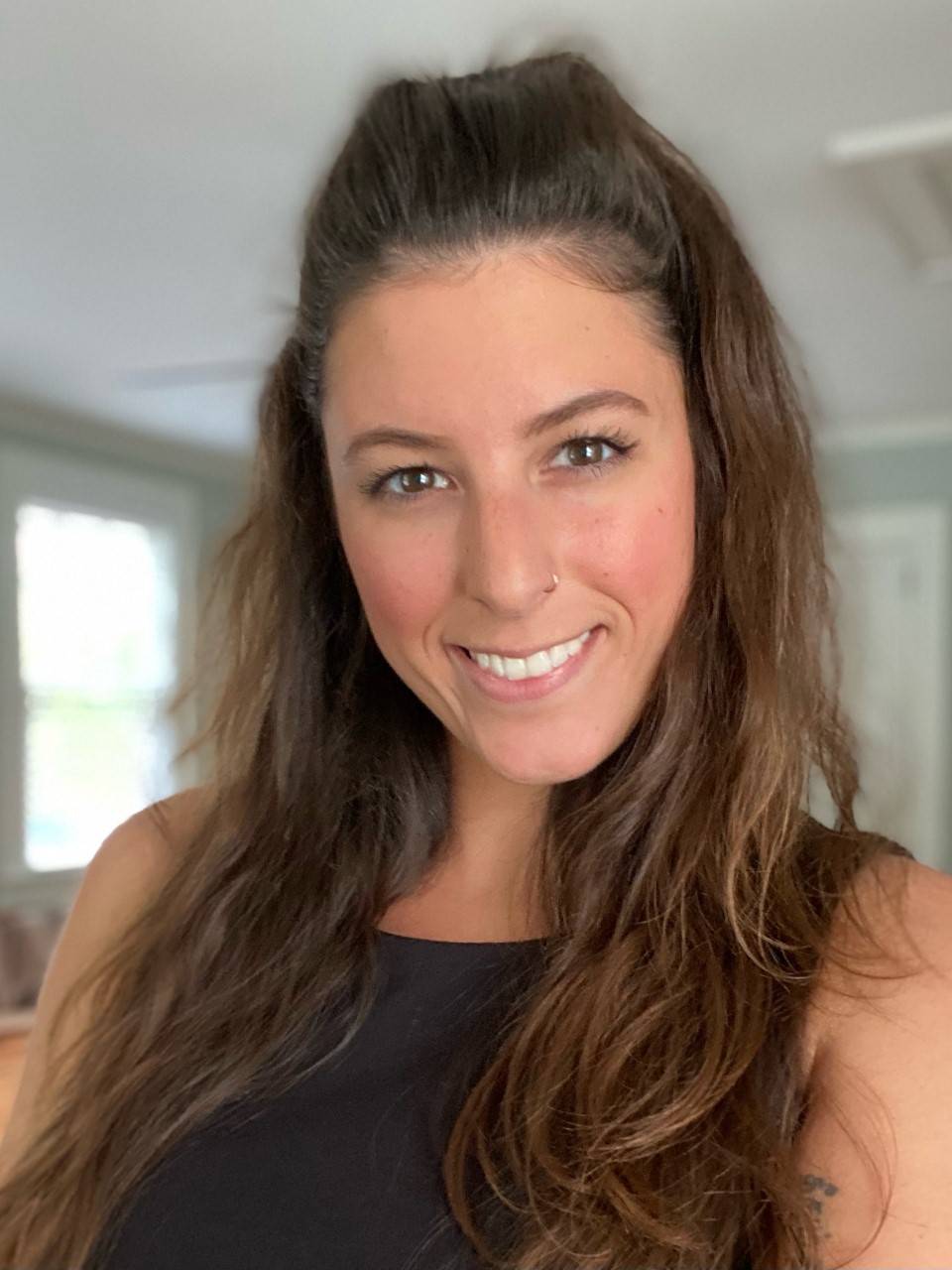 Tatiana Matlasz graduated from the Frick Lab in August of 2021. She completed her predoctoral internship at the Federal Correctional Complex in Butner, North Carolina, where she conducted court-ordered forensic evaluations with detainees and civilly committed individuals, and facilitated programming and treatment for inmates with Serious Mental Illness housed on a residential treatment unit aimed at maximizing their ability to function and minimizing their need for inpatient treatment. Dr. Matlasz is completing her postdoctoral fellowship in forensic psychology at the University of New Mexico, where she will participate in consultative work for the state regarding issues related to the intersection of mental and behavioral health and criminal justice, as well as continue her training in both criminal and forensive evaluation.
Contact: tmatlasz@saluid.unm.edu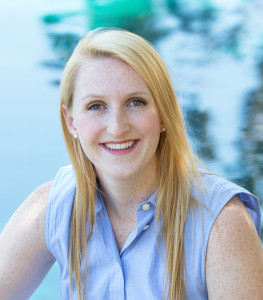 Julia Clark graduated from the Frick Lab in August of 2019. She completed her internship year at the University of Utah Neuropsychiatric Institute (now the Huntsman Mental Health Institute) in Salt Lake City, working with children, adolescents, and adults who were receiving inpatient treatment for psychiatric concerns. During her postdoc, she worked in an outpatient setting at a nonprofit (Morrissey-Compton Educational Center), providing comprehensive assessments and therapy to children, adolescents, and young adults. Contact email: juliaclark89@gmail.com