Home
Our home is at the Department of Biological Sciences, LSU.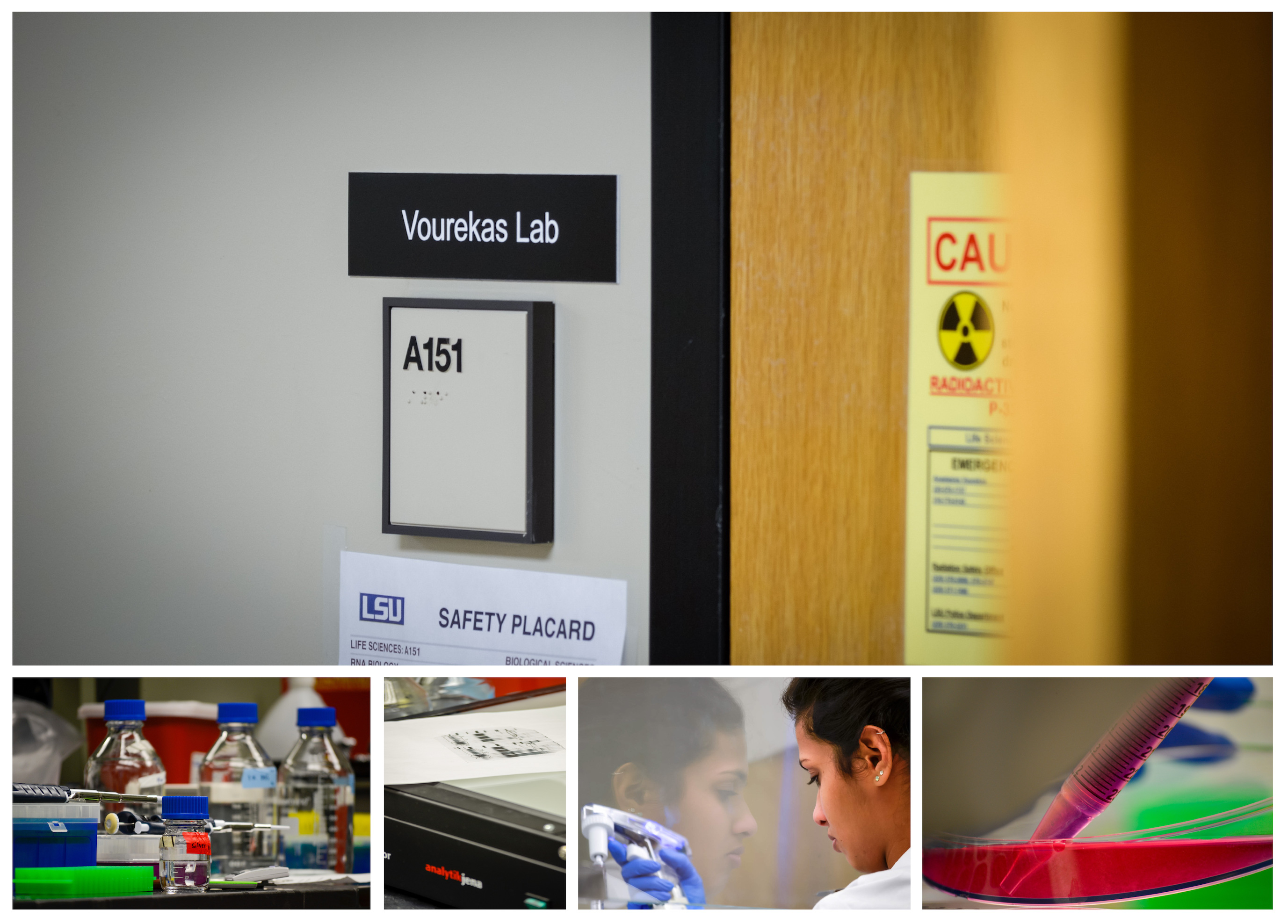 The Vourekas lab is exploring mechanisms of gene regulation that act at the RNA level.
We employ classic biochemistry, genetics and high-throughput sequencing approaches
(CLIP-Seq, RNA-Seq) to understand the functional roles of proteins that bind and act on RNA, and elucidate the regulatory activities of RNA-protein complexes in vivo.
We are particularly interested in mRNA regulation by small RNAs, and more recently,
control of translation initiation, especially during stress. These are mechanisms that are often dysregulated in diseases, and our ultimate aspiration is to describe paradigms
that can help the fight against human ailments.