CES Coastal Meteorology Concentration
Extracurricular Engagement
Over 40 students, faculty, and Baton Rouge attended a public talk by Rutger's Dr. Alan Robock about geoengineering solutions to GHG emissions.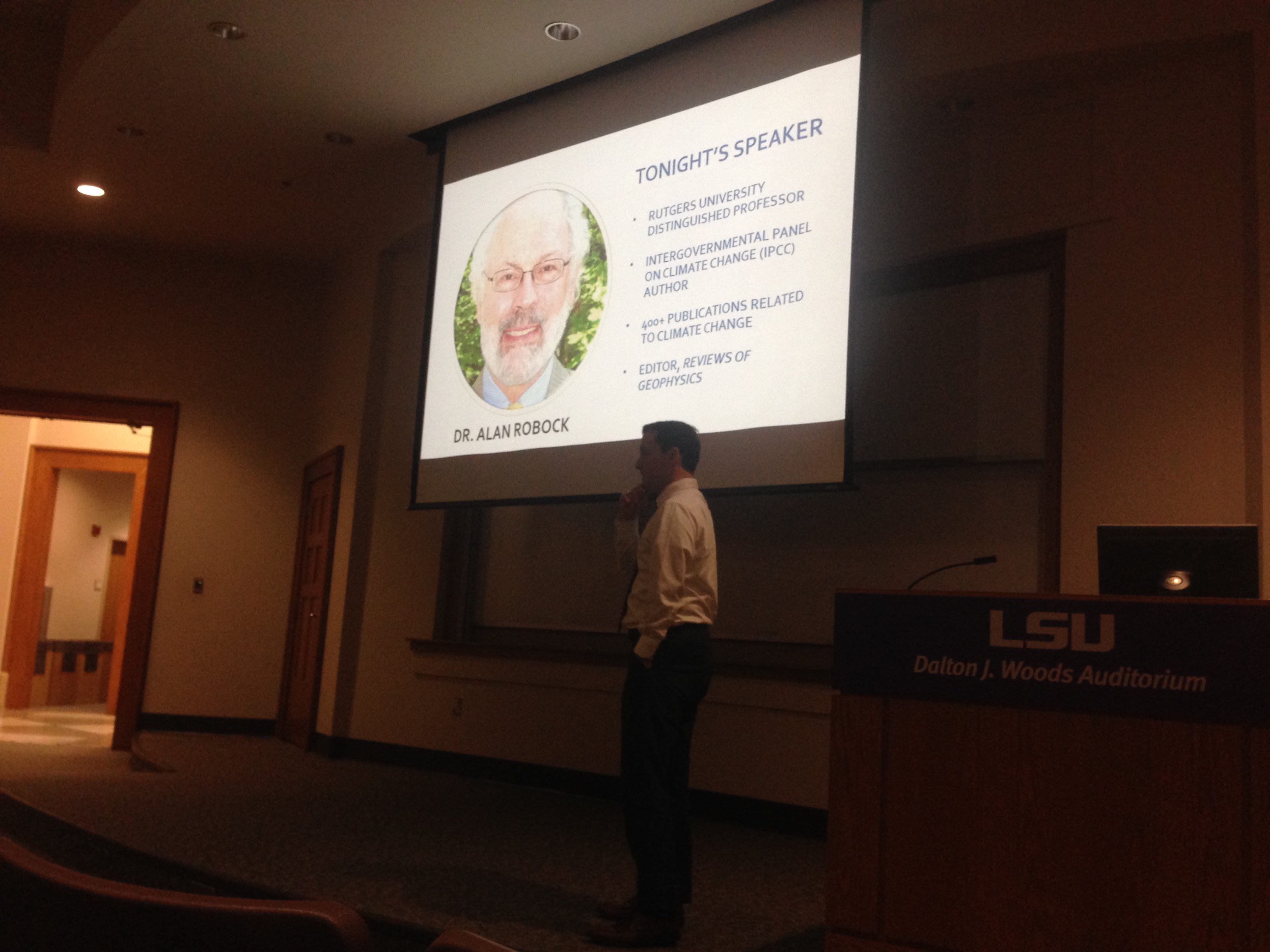 Academic Excellence
Coastal Meteorology graduate student Amy Pollen traveled to Washington, D.C., as one of six students nationwide selected for UCAR's Capitol Hill's Scholars Program.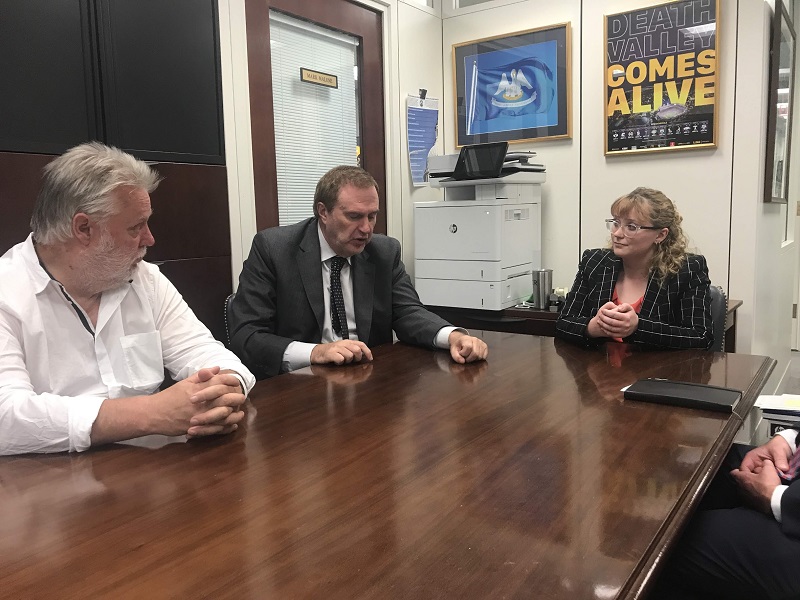 Student Research
Drs. Bob Rohli, Kory Konsoer and four LSU students conduct an early-morning drone study of temperature inversions near the Mississippi River.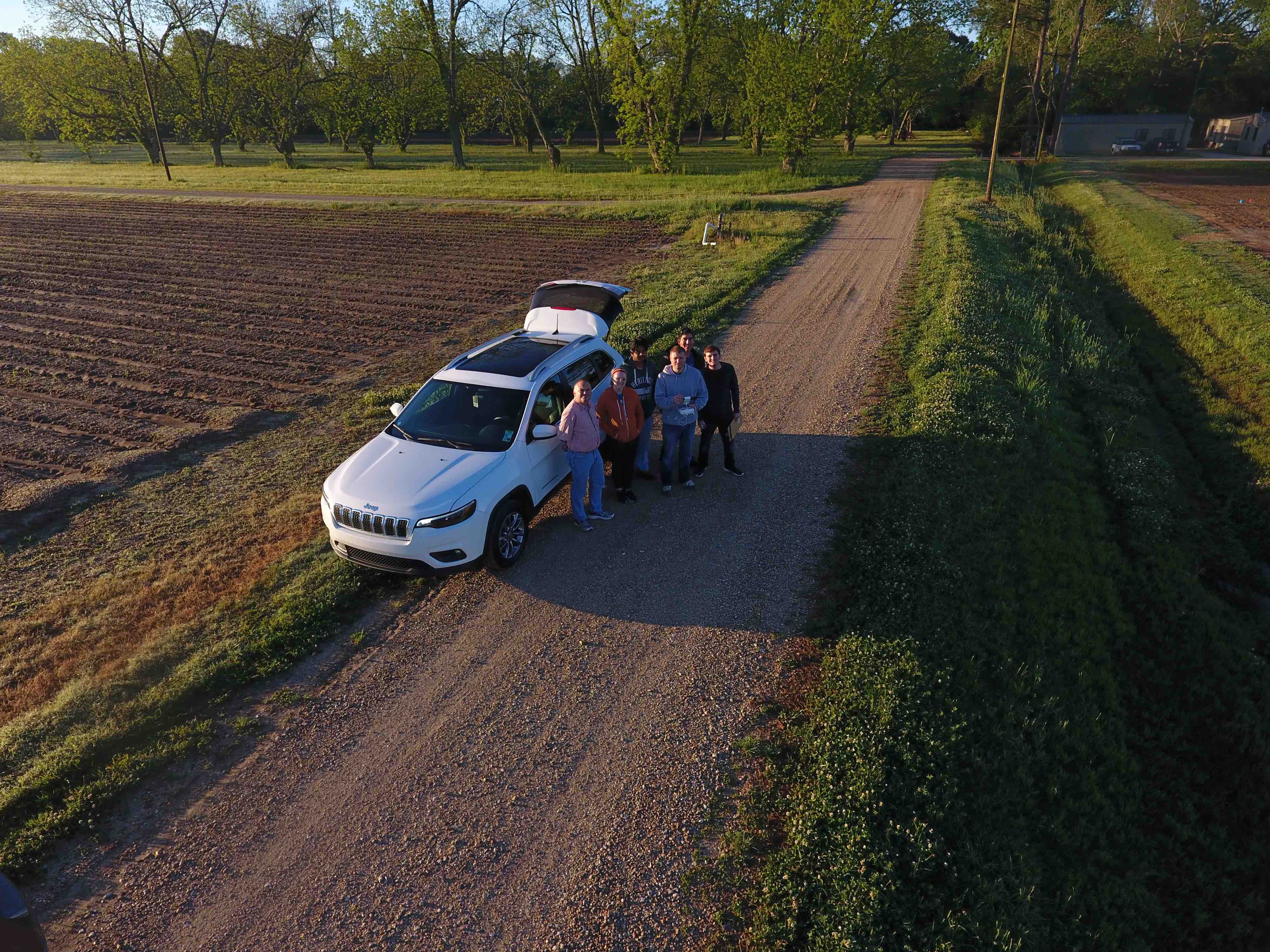 About the Concentration
LSU's College of the Coast and Environment offers five concentrations within its Coastal Environmental Science (CES) degree. The Coastal Meteorology concentration shares 37 hours of common curriculum with the other four CES concentrations, complemented by another 37 hours of math, physics, and meteorology courses. The suggested eight-semester Coastal Meteorology track is outlined below. Please contact Drs. Paul Miller (pmiller1@lsu.edu) or Bob Rohli (rohli@lsu.edu) for more information.
Fall Year 1
ENVS/OCS 1010: Intro. Coastal Env. Sciences (1)
ENGL 1001: English Composition (3)
BIOL 1201: Biology for Science Majors I (3)
BIOL 1208: Biology Lab for Science Majors I (1)
CHEM 1201: General Chemistry I (3)
MATH 1550: Differential & Integral Calculus I (5)
Spring Year 1
ENVS 1126/1127: Intro. Environmental Sciences (3)
BIOL 1202: Biology for Science Majors II (3)
BIOL 1209: Biology Lab for Science Majors II (1)
CHEM 1202: General Chemistry II (3)
CHEM 1212: General Chemistry Laboratory (2)
MATH 1552: Analytic Geometry and Calculus II (4)
Fall Year 2
OCS 2013: Extreme Coastal Weather (3)
OCS 2007: Intro. Marine Sci.: Geolog. and Physical (3)
PHYS 2110: Particle Mechanics (3)
GEN ED course - Arts (3)
One of the following:
MATH 2057 Multidimensional Calculus (3)
ENVS 3102 Mathematical Methods in Science (3)
OCS 4410 Ecosystem Modeling and Analysis (3)
Spring Year 2
EXST 2201: Intro. Statistical Analysis (4)
OCS 2008: Intro. Marine Sciences: Life Processes (3)
OCS 2011: Intro. Matlab for Coastal Sciences
GEN ED course - Social Sciences (3)
One of the following:
PHYS 2112: Fluids, Thermo., Waves, and Modern Physics (3)
PHYS 2113: Fields: Gravity, Electricity, and Magnetism (3)
Fall Year 3
ENGL 2000: English Composition (3)
OCS 2020: Intro. Marine Science: Field and Lab Methods (2)
OCS 3013: Atmospheric and Oceanic Circulation (3)
OCS 3103: Global Environmental Cycles (3)
PHYS 2108: Introductory Physics Laboratory (1)
Approved CES Elective (3)
Spring Year 3
OCS 4013: Survey of Coastal Meteorology (3)
PHYS 2109: General Physics Laboratory for Majors (1)
Approved Coastal Meteorology Elective (3)
Approved CES Math Elective (3)
GEN ED course - Humanities (3)
Fall Year 4
ENVS 4149: Design of Environmental Management Sys. (3)
OCS 3200: Hurricanes and Typhoons (3)
GEN ED course - Humanities (3)
GEN ED course - Social Sciences (2000-level) (3)
Approved CES Elective (3)
Spring Year 4
OCS 4999: Capstone in Coastal Environmental Science (1)
GEN ED course - Humanities (3)
Approved Electives (3)
Approved Coastal Meteorology Elective (3)
Approved CES Elective (3)