Members
Principal Investigator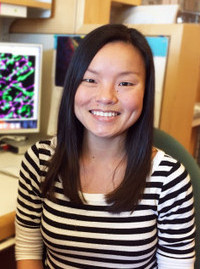 Alyssa Johnson, Ph.D.
I earned a B.S. degree in Chemistry from Hope College (Holland, MI) and a PhD in Cell and Developmental Biology from Vanderbilt University (Nashville, TN). For my PhD studies, I used fission yeast to study cell division in the lab of Kathy Gould. I then completed postdoctoral work in the lab of Grae Davis at UCSF, where I used fruit flies to study neurodegenerative mechanisms. As a postdoc, I was supported by a postdoctoral fellowship from the Jane Coffin Childs Memorial fund for medical research and a K99 Pathway to Independence award from NIH-NINDS. In 2018, I joined the Department of Biological Sciences at LSU, where I study mechanisms of proteostasis and age-related degenerative diseases in invertebrate model systems (Drosophila and C. elegans). I also teach Principles of Genetics (BIOL2153).
email: johnsona@lsu.edu | office: 218 LSB | twitter: @johnsona_lsu
---
Research Associates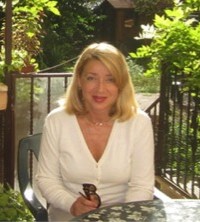 Olga Dubuisson, Ph.D.
I graduated from medical school in Ekaterinburg, Russia and earned a PhD in Virology from the Russian Academy of Medical Science, Institute of Poliomyelitis and Viral Encephalitis in Moscow. From 1998-2003 I was head of the Department Laboratory Diagnostics of the Regional Center for Epidemic control of Poliomyelitis, which was established by the WHO and served 16 regions in Russian Federation. Before joining the Johnson lab at LSU, I worked for 14 years at Pennington Biomedical Research Center as a Research Associate. Outside of the lab, I like to travel and I really enjoy gardening.
email: olga@lsu.edu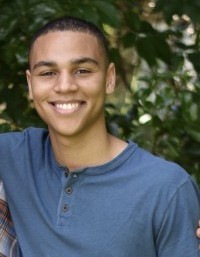 Josh Broussard
I graduated from LSU with a degree in Biochemistry in 2020. I plan to go to medical school in Louisiana and get more involved a clinical research centered around musculoskeletal regeneration and development. I am from New Iberia, but I grew up in Lake Charles for some time, then moved to Broussard. Outside of the lab, I enjoy going to the movies with friends, reading, video games, cooking, watching and playing basketball with friends, and listening to music.
email: jbro344@lsu.edu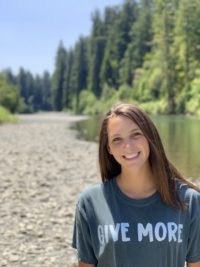 Jordan Wall
I was raised in Raleigh, North Carolina. I graduated in December 2020 with a degree in Biology and health sciences. I hope to attend graduate school and continue pursuing research. In my little free time I enjoy hanging out with friends and going to football games.
email: jwall63@lsu.edu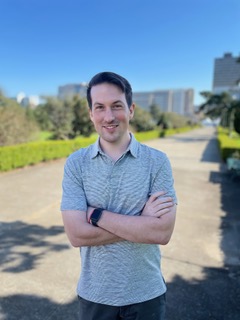 Eric Eymard
I graduated with a degree in Biology from LSU in May 2018. I earned a Master's Degree in Immunology from University of Cincinnati in 2020. My master's thesis focused on memory T cell epigenetics. I am from LaPlace, LA. I plan to attend medical school and remain involved in the bench-to-bedside journey of biological research in some way. Outside of lab, I enjoy golfing, classical music, and reading.
email: erice@lsu.edu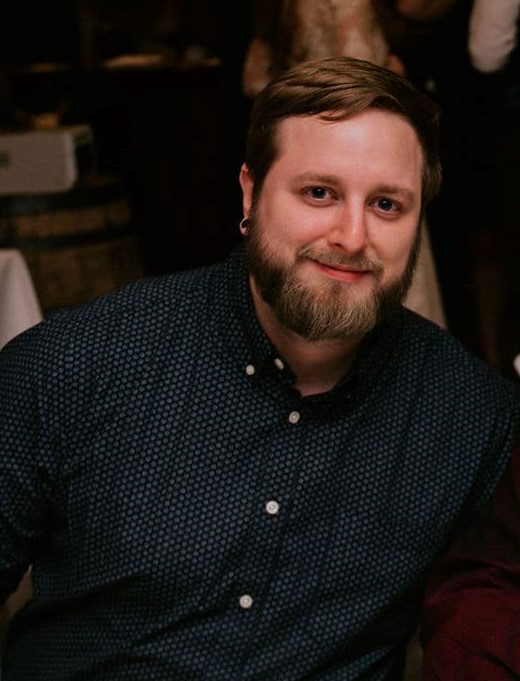 Patrick O'Dell
I graduated from Louisiana Tech University with a bachelor's degree in Biological Sciences with a minor in Chemistry. I began my research career in a lab studying spore coat proteins in Bacillus anthracis. Eventually, I moved on to work on the transmission of Bunyaviruses in mosquitoes before joining the Johnson/Bohnert lab. Outside of the lab, I love to spend time with my wife and daughters, watching movies, reading, playing video games, and cooking.
email: odell1@lsu.edu
---
Graduate Students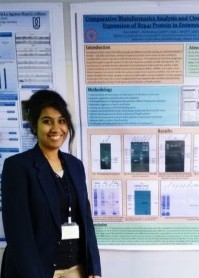 Ankita Basu, M.S.
From a very young age, biology fascinated me. This passion led me on to pursue my undergraduate degree in Microbiology from the University of Calcutta. I further specialized in Biotechnology during my Master's degree from Jadavpur University, Calcutta and currently, I am a PhD graduate student at the prestigious Johnson lab at LSU. Born in the cultural capital of India, Calcutta, I had been exposed to different forms of art from early childhood. This led me to harbor multiple hobbies such as dancing, singing and painting. Being a creative person, I also enjoy experimenting with different kinds of cuisine. My life goal remains to make a difference in the field of biology and to become a citizen of the world by exploring all corners of this beautiful planet.
email: abasu3@lsu.edu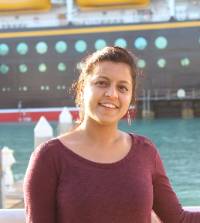 Pritika Pandey, M.S.
I graduated with BS (Agriculture) from Tribhuwan University, Nepal in 2013. After graduation, I moved to University of Florida, FL to pursue my MS (Entomology). My thesis projects involved insect behavior and biology. After earning my masters, I had a brief stint at University of Kentucky, studying neurobiology, circadian rhythm and electrophysiology of Drosophila spp. My passion in neuroscience and sleep has drawn me to join Dr. Johnson's lab in 2020 as a PhD student. Currently, I am working with model organism Drosophila melanogaster to understand the mechanism of human neurodegenerative diseases.
email: ppande6@lsu.edu
---
Undergraduate Students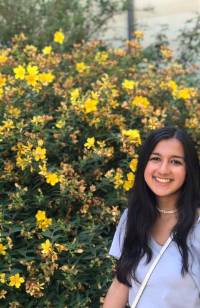 Sanaa Alam
I am a junior from Lafayette, Louisiana majoring in Biological Sciences and minoring in Spanish. After graduating from LSU, I plan on attending medical school to pursue an MD/Master of Public Health dual degree. I hope to work as a physician and later on in my career work with a public health organization such as the Center for Disease Control to help improve the quality and access of health care to vulnerable populations. I am very involved in the Honors College and am a member of the Louisiana Service and Leadership Program (LASAL), where we study about and work to solve Louisiana's most pressing social justice and environmental issues. Outside of the lab and school, I enjoy being outdoors with friends, reading a good book, and traveling any chance that I get!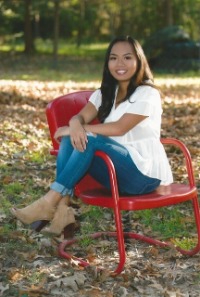 Cara Ramos
I am a junior from West Monroe, Louisiana pursuing a dual degree in Vocal Music and Biological Sciences here at LSU. I am a member of the Ogden Honors College and its student leadership group, the OHC Advocates. Within the School of Music and Dramatic Arts, I am involved in the Sunshine Project, a program that utilizes music-based activities and performance to improve the personal and social development of children on the autism spectrum. My plans after graduation include attending medical school, where I plan to pursue a MD/PhD dual degree, and remaining active in my local music community. A long-term goal of mine has been to shed more light on the potential of music as a form of medicine. Some of my favorite things to do outside of the lab and the classroom include spending time with friends, playing tennis, and attending operas and recitals on campus.
---
Lab Alumni
Tareah Moore, Undergraduate (2019) | current position: Teacher, Relay School of Graduate Education
Rebecca Krueger, Undergraduate (2019) | current position: Scientist at Integrated DNA Technologies (IDT)
Hannah LeBlanc, Undergraduate (2019) | current position: Medical School Student at LSU, New Orleans
Nathan Pearl, Undergraduate (2020) | current position: Medical School Student at LSU, New Orleans
Hayden Guidry, Undergraduate (2020) | current position: Medical School Student at LSU, New Orleans
Logan Primeaux, Undergraduate (2020) | current position: Medical School Student at AUC School of Medicine
Stephen Lopez, Undergraduate (2020) | current position: Paramedic
Brennan Mercola, Undergraduate (2019) | current position: Dental School Student at LSU, New Orleans
Tatiana Villalobos, Undergraduate (2019) | current position: Medical assistant