Home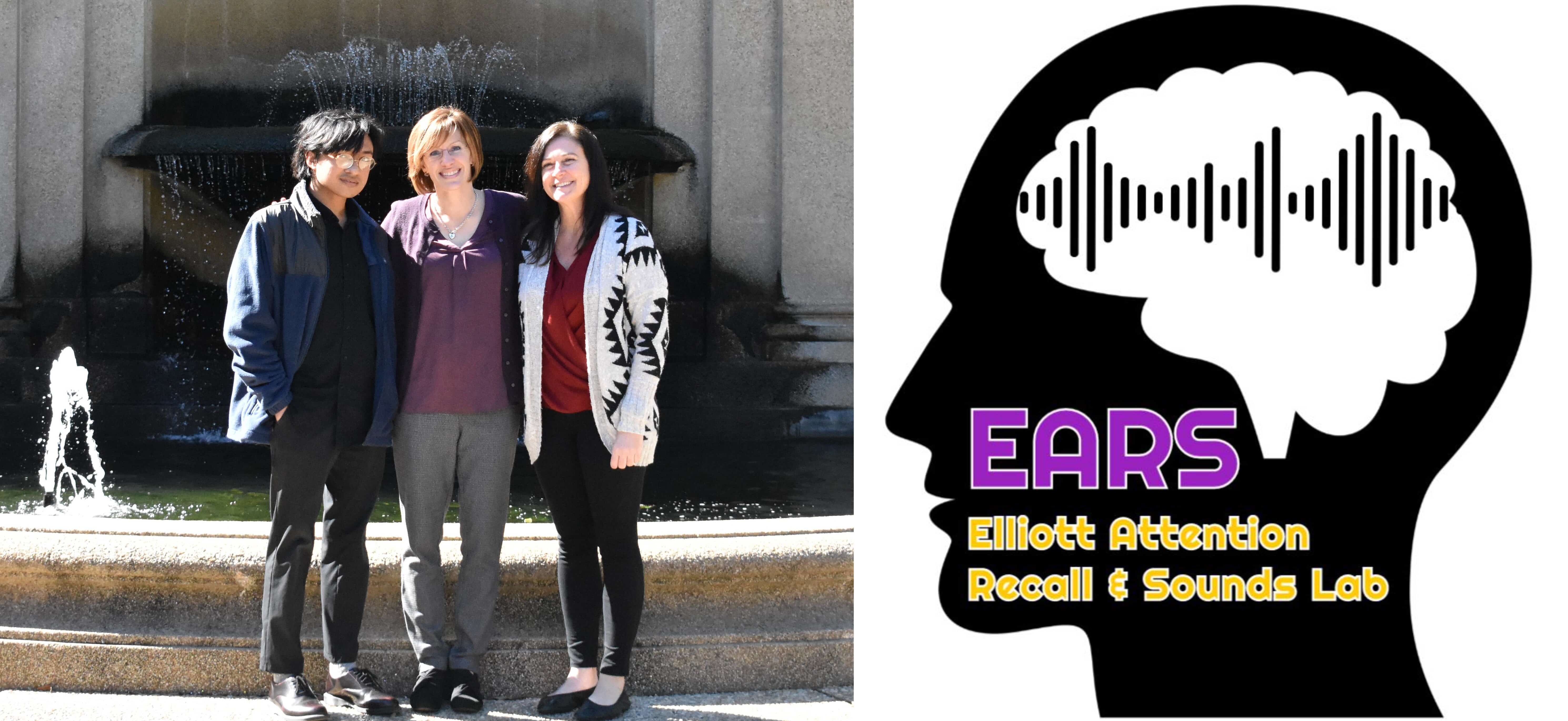 The EARS (Elliott Attention Recall and Sounds) Lab conducts research on theoretical and applied questions related to working memory and attention. Theoretical questions such as "how does working memory 'work' to help us in our daily activities?" and "how do sounds distract us from our main task?" are examined with the goal of understanding both adult behavior, and how children change as they develop their cognitive abilities. The lab also has a special focus on the relationships of memory abilities and rehearsal abilities. For example, do individuals who are more likely to rehearse (e.g., say memory items over and over to themselves) demonstrate better memory abilities?
Please email eelliott@lsu.edu with any questions.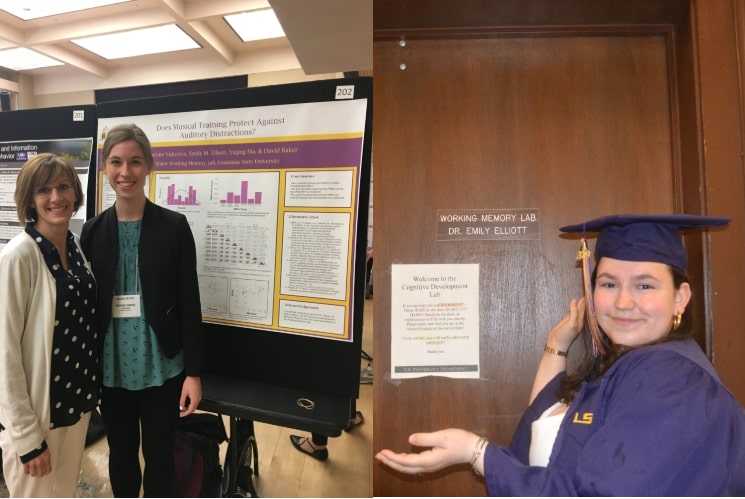 Dr. Emily Elliott and 2020 senior Katie Vukovics (left); 2019 senior Gabrielle Toups (right).