Organization
The LSU Postdoctoral Society is managed by the Leadership Group, who is elected on a year-to-year basis. Previous Leadership Groups are shown at the end of the page together with the first Interim Leadership Group who gave birth to our postdoctoral association
Current Leadership Group

Dr. Jasper Most - Department of Biological Sciences
President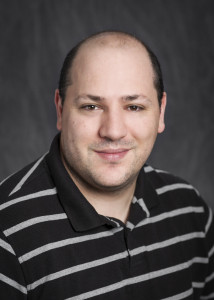 Dr. Fabrizio Donnarumma – Department of Chemistry
Vice president
Dr. Donnarumma is a postdoctoral researcher in the Department of Chemistry, where he works in the Murray group focusing his research on laser based analytical chemistry applications. After completing his master degree in Pharmaceutical Chemistry and Technology from the University of Modena and Reggio Emilia, Italy, he moved to Graz, Austria, where he obtained his PhD degree in Pharmaceutical Sciences – major in Analytical Chemistry – from the University of Graz. During the 4 years he spent in Austria, he also served as teaching assistant in Analytical Chemistry, Diagnostic and Biochemistry and for a semester he served as ERASMUS exchange program contact for the Department of Pharmaceutical Chemistry of the University of Graz. He received postdoctoral training in bioanalytical mass spectrometry at Lund University, Sweden, in the Clinical Protein Science and Imaging (CPSI) unit led by HUPO executive committee member Dr. György Marko-Varga. Dr. Donnarumma has been part of the LSU Postdoctoral Society Interim Leadership Group, which took on the responsibility to give birth to the first LSU postdoctoral association. He created and cures the website of the Postdoctoral Society.

Dr. Claire Birkenheuer – SVM Department of Pathobiological Sciences
Counsellor
Dr. Birkenheuer obtained her BS degree in Biochemistry from Regis University in Denver in 2009, and then moved to Colorado State University where she pursued her doctoral research. She obtained her PhD in microbiology with a focus in virology in 2015 under the mentorship of Dr. Sandra Quackenbush and Dr. Joel Rovnak. During this time, she studied the role of cyclin dependent kinase 8 in the development of walleye dermal sarcoma virus-induced tumor development. She moved to Baton Rouge in 2015 to start her postdoctoral appointment in laboratory Of Dr. Baines, Dean of the Department of Pathobiological Sciences at the LSU School of Veterinary Medicine. Dr. Birkenheuer has been a member of the initial group of post doc leaders that brought together the society, and has helped organize many of the various activities the group has hosted.
First Leadership Group (2017-2018)
Dr. Lorelei Patrick, Department of Biological Sciences
Dr. Azharul Islam, SVM Department of Pathobiological Sciences
Dr. Claire Birkenheuer, SVM Department of Pathobiological Sciences
Dr. Fabrizio Donnarumma, Department of Chemistry
Dr. Dr. Karim Alizad, Center for Coastal Resiliency
Interim Leadership Group Members (2016-2017)
Dr. Alexandra Noel, SVM Department of Comparative Biomedical Sciences
Dr. Hana Kim, Department of Biological Sciences
Dr. Claire Birkenheuer, SVM Department of Pathobiological Sciences
Dr. Fabrizio Donnarumma, Department of Chemistry
Dr. Gunes Bender, former Postdoctoral Researcher in the Department of Pathobiological Sciences