A Celebration of Research in Organic Chemistry at LSU
On June 7th, 2011, a mini-symposium, titled "A Celebration of Research in Organic Chemistry" was held in the William A. Pryor Conference Room (Choppin 210) from 2-5 pm. The symposium began with a brief tribute to Professor Dale Poulter (John A. Widtsoe Distinguished Professor and Chair in Bioorganic Chemistry at the University of Utah), an alumnus of LSU (BS, 1964) who was to have been the guest of honor. Unfortunately, Professor Poulter was unable to travel and sent his sincere apologies. Seven graduate students and one undergraduate presented 20 minute synopses of their research projects to an audience of about 40 people, including three Emeritus Professors of Organic Chemistry – Jim Traynham, Frank Cartledge and Bill Daly – who served as a panel to award prizes for the best seminar (Alecia McCall) and two highly commended seminars (Benson Edagwa and Fabiana Mendoza). Current faculty in attendance were Justin Ragains, Evgueni Nesterov, Donghui Zhang and Carol Taylor.
Speakers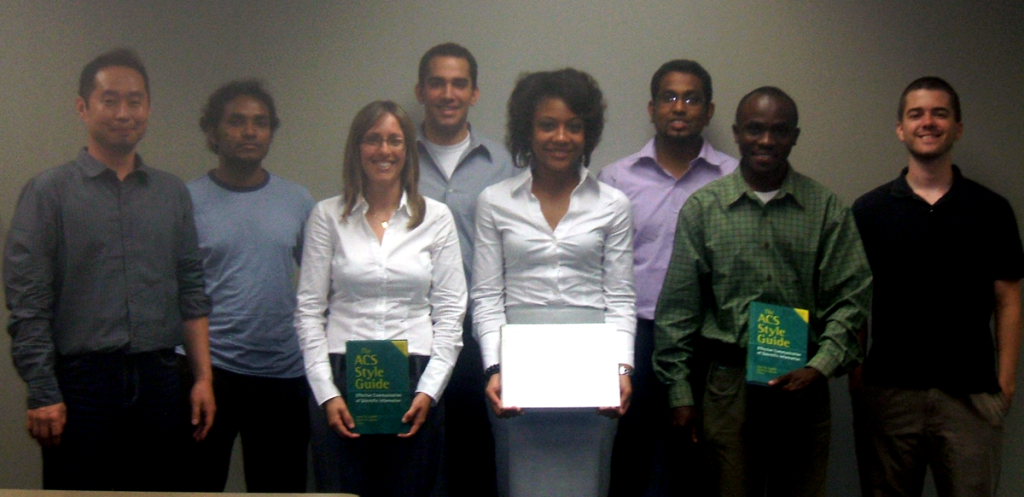 Left to right: Jinwoo Choi, Rajib Mondal, Fabiana Mendoza (highly commended), Kyle Hollister, Alecia McCall (best presentation), Waruna Jinadasa, Benson Edagwa (highly commended) and Jarret Curtis.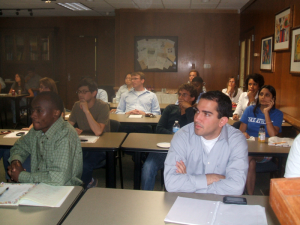 The audience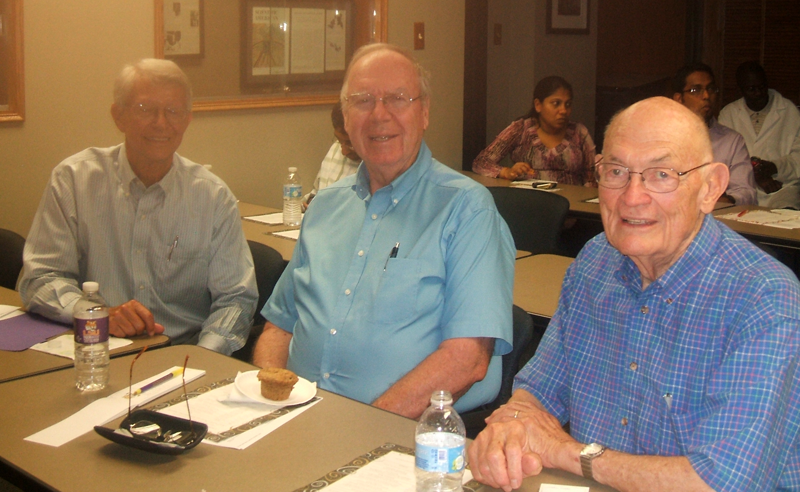 The "judges" – Emeritus Professors (from left to right) Frank Cartledge, Bill Daly, and Jim Traynham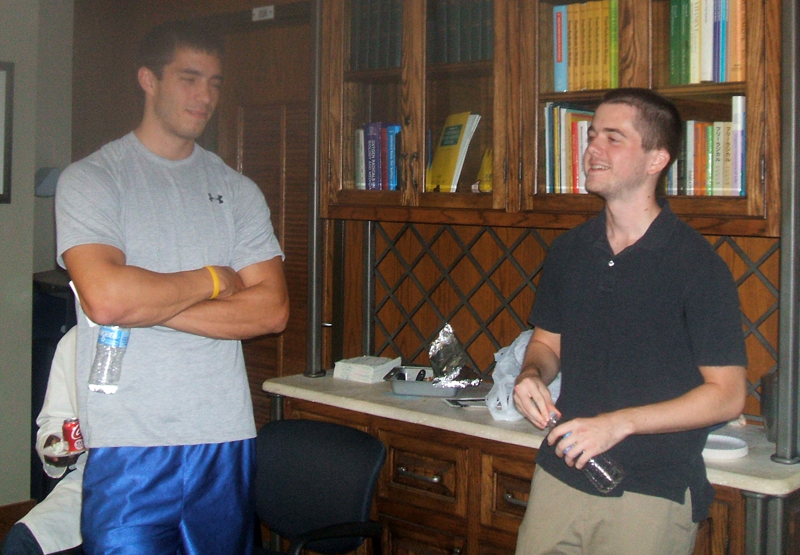 Undergraduate researchers Gary Bernard and Jarret Curtis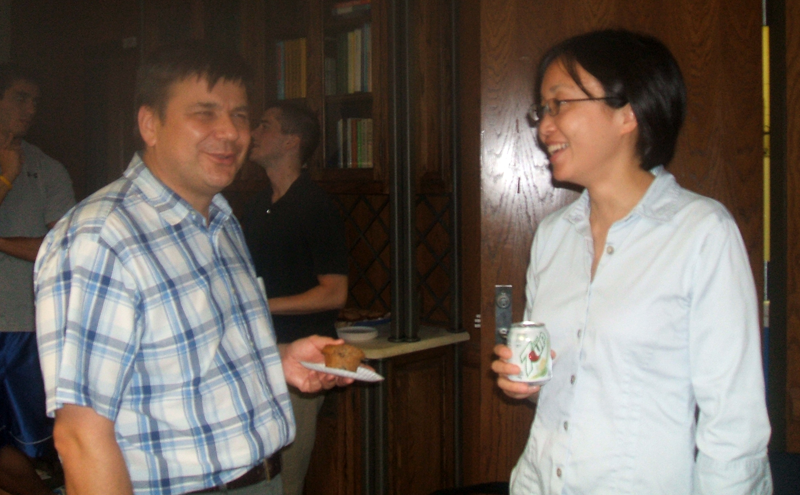 Faculty members Evgueni Nesterov and Donghui Zhang