5 Contributions. . . We are making to the world
Developing a "new breed" of objective mental health tests:
We are developing various biobehavioral technologies for use in assessing mental state. Biobehavioral data is recorded and analyzed using multimodal machine learning analytic methods.
This includes a HIPAA and 21-CFR part-11 compliant commercial application with Quantic Innovations, Inc. This application will integrate passive and active data streams to capture affective, cognitive, motivational and behavioral states relevant to mental illness.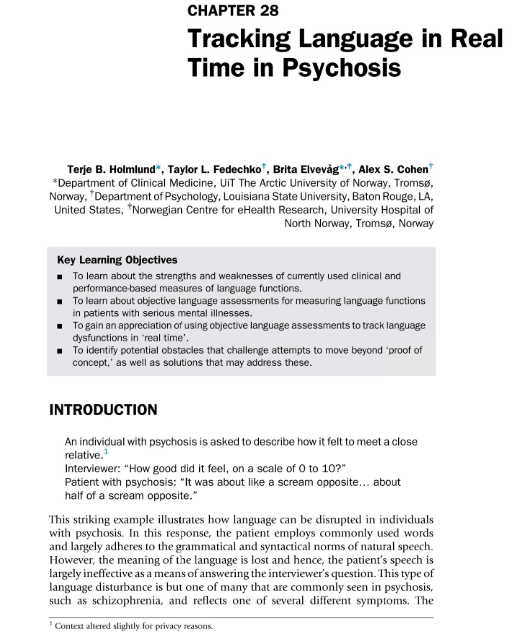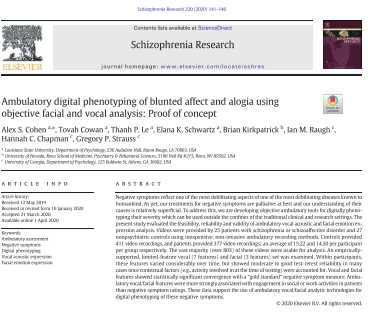 Redefining "Psychometrics" for the 21st century:
How do we know if objective measures of psychological functioning are valid and reliable? This is a critical question for consumers, researchers, clinicians and government regulatory agencies. We are redefining how to evaluate these objective measures.

Developing culturally sensitive algorithms for mental health assessment:
Big data analytics hold the potential for redefining how mental health assessment is conducted. It also holds the potential for being biased, inaccurate, and dangerous if improperly used. We are currently exploring how to build and implement culturally and contextually sensitive algorithms that can improve patients outcomes.

Understanding Serious Mental Illness
We are using novel technologies to understand how emotion, cognition, motivation and social functions are affected in serious mental illness and those at putative risk for developing them. Emphasized in this research is the use of basic psychological science methods across various levels of "complexity" of the central nervous system.
As part of this research, we have optimized a self-report measure of schizotypal personality traits. Click the SPQ-BR tab above to learn more about this.

Consortium
We are part of international collaborative groups focusing on serious mental illness. The focus of these groups are sharing ideas, data and results.