Home
The Withers Lab studies naturally-occurring cancers in pet dogs to develop a deeper understanding of canine and human cancer biology.
Specifically, we are focused on addressing three main goals:
To explore the use of state-of-the-art tools to detail canine immune responses
To characterize differences in the immune microenvironment between primary and metastatic sites of osteosarcoma
To explore the utility of strategic tyrosine kinase inhibition for the treatment of osteosarcoma
We utilize a range of cell-based, molecular and tissue assays, including techniques such as fresh tissue processing and preservation, protein assays, immunoassays, flow cytometry, RT-qPCR, and next-gen sequencing.
Visit the LSU Veterinary Teaching Hospital Clinical Trials webpage to learn more about our clinical studies presently enrolling dogs diagnosed with:
Lymphoma
Osteosarcoma
Soft tissue sarcoma
Nasal tumors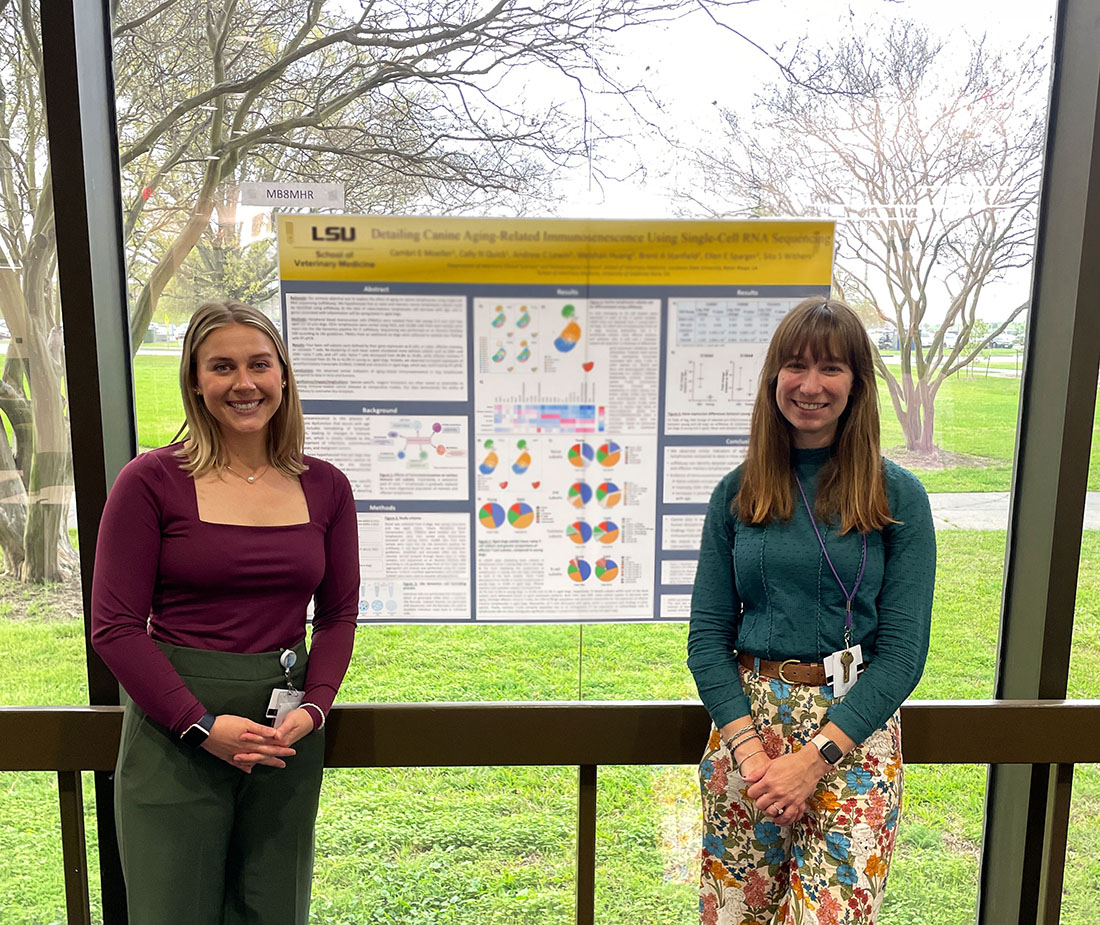 Cambri Moeller and Dr. Sita Withers presenting their research at the 2023 Phi Zeta Research Day.