People
Principal Investigators and Music Education Faculty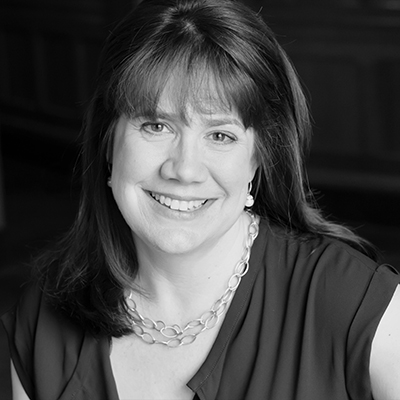 Dr. Ann Marie Stanley is the Aloysia L. Barineau Associate Professor of Music Education at LSU. Before her appointment, Dr. Stanley was an Associate Professor of MusicEducation at the Eastman School of Music, University of Rochester, where she was on the faculty from 2007-2016. Dr. Stanley has written on musical collaboration, qualitative research methodology, and music teacher professional development and curriculum in Arts Education Policy Review, Bulletin for the Council for Research in Music Education, and Research Studies in Music Education. She is author of four recent book chapters: one in the Handbook of Qualitative Research in American Music Education (2013, Oxford University Press), one in Musicianship-Focused Curriculum and Assessment (2014, GIA Publications), one in Visions of Music Teacher Education (2015, Rowman and Littlefield) and one in Polyvocal Professional Learning through Self-study (2016, Sense Publishers). Learn more about Dr. Stanley.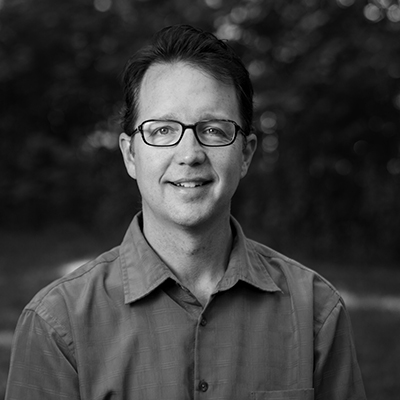 Dr. Daniel S. Isbell is Associate Professor of Music Education at LSU. He earned his Ph.D. from the University of Colorado at Boulder and his Masters of Music Education from the University of New Mexico in Albuquerque. His Bachelor of Music Education and Trumpet Performance is from Ithaca College. During the 2014-2015 academic year, Dr. Isbell was a Visiting Fellow at the Institute of Education, University of London (UK) and a visiting researcher at the Paul R. Judy Center for Applied Research, University of Rochester (NY). Dr. Isbell's dissertation on the career socialization and occupational identity development of music teachers was honored as the Outstanding Dissertation of 2006 by the Council for Research in Music Education. His work has been published in a variety of journals including Psychology of Music, Journal of Research in Music Education, Update: Applications of Research in Music Education, Music Education Research International, Music Educators Journal, and the Journal of Historical Research in Music Education. Learn more about Dr. Isbell.
Dr. Justin J. West is Assistant Professor of Music Education at LSU. He is a graduate of the University of North Texas, where he was the Ronald E. McNair Scholars Fellow and earned a Ph.D. in music education with cognate fields in educational research and educational administration. He also holds a Master of Arts in music and music education from Columbia University; a Bachelor of Music in choral music education, magna cum laude, from Lamar University; and Texas teacher and principal certifications. Dr. West teaches choral music education, quantitative and qualitative research methods, and music education foundations for the School of Music. An active scholar, Dr. West studies the theories, practices, and policies of music teacher learning and professional development (PD). His articles are published in a variety of peer-reviewed academic journals, including Arts Education Policy Review, Journal of Music Teacher Education, General Music Today, and the Bulletin of the Council for Research in Music Education. Learn more about Dr. West.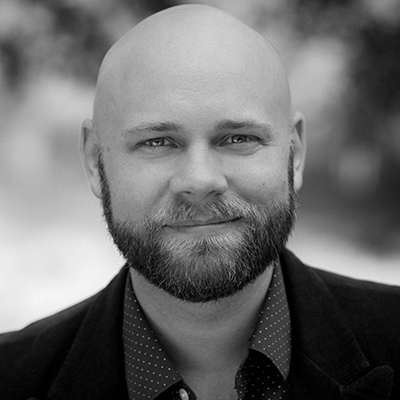 Dr. Jason Bowers is Instructor of Music Education at LSU. He holds a bachelor's degree in music education (B.M.E.), a master's degree in music (M.M.) with an emphasis on choral conducting, and a doctor of philosophy (Ph.D.) from Louisiana State University. Prior to his work at LSU, he taught in public schools in the Houston and Baton Rouge areas for nine years, focusing primarily on secondary choral music education. Other experience includes teaching private voice and piano, directing church choirs, and facilitating workshops. Collaborating with colleagues in various disciplines, his international workshop, "Arts Immersion: Incorporating the Arts into Non-Art Content Areas" was presented for the Faculty and Staff of Colegio Concepción San Pedro in Región del Bío Bío, Chile in 2016. Dr. Bowers is highly involved in the musical community in Baton Rouge. He is co-director of the Kids' Orchestra Kids' Choir, a non-profit children's choir (K-6) with a philosophy of social development through music experiences. Learn more about Dr. Bowers.
Research Associates and Music Education Graduate Students (2020-2021)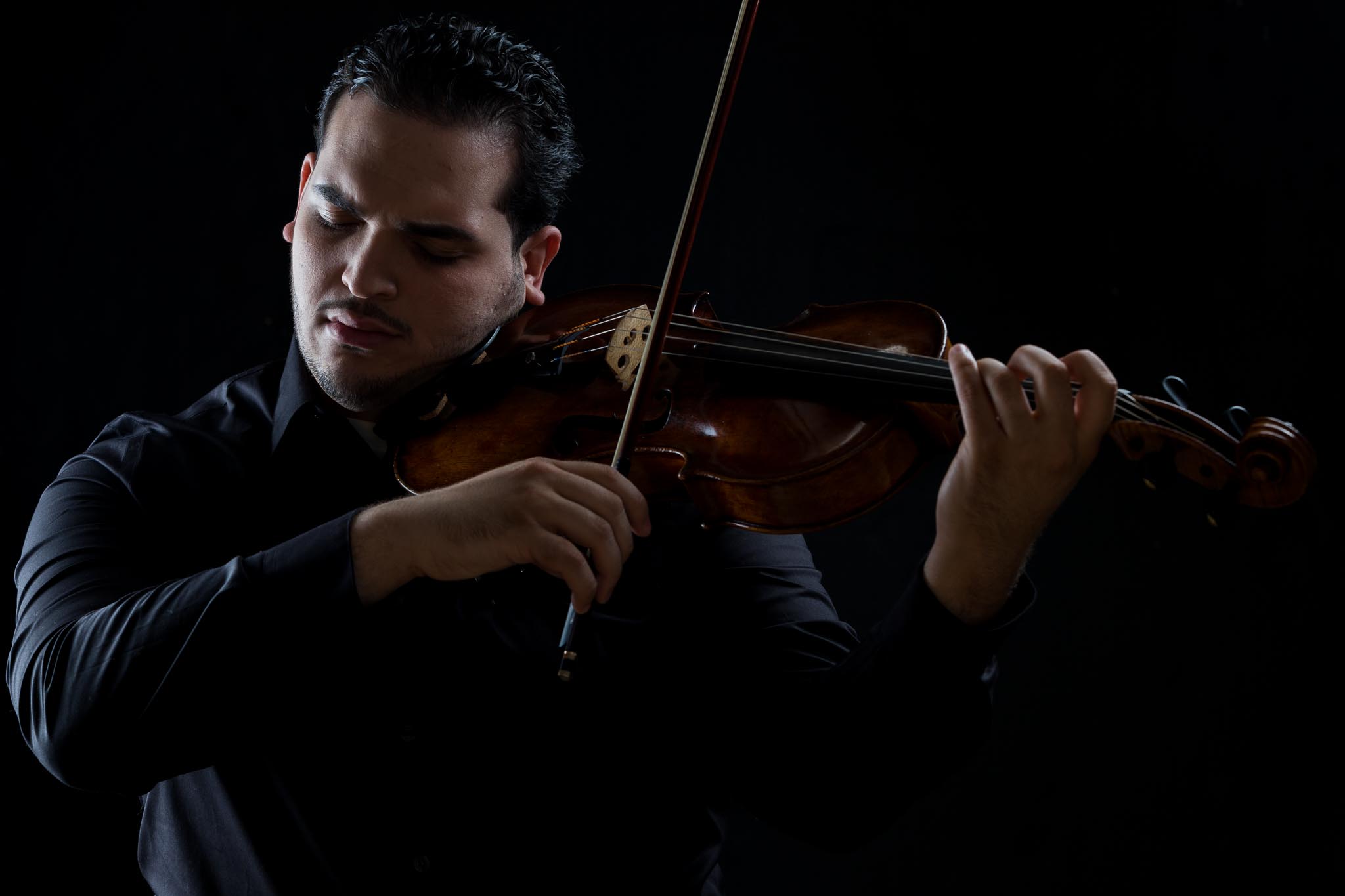 Joshua Burgos
earned a Bachelor of Arts degree from Temple University, where he studied music and religion, and a Master of Music degree from LSU, serving as a Teaching Assistant to Dr. Elias Goldstein and a Teaching Artist at Kids' Orchestra. Joshua has been teaching violin and viola since 2008, and through his teaching aspires to foster a love for life-long learning and music-making in his students. As a Ph.D. student in Music Education at LSU, he is a recipient of the SREB State Doctoral Scholar Fellowship. His research interests include expert teaching, philosophy, and healthy musicianship.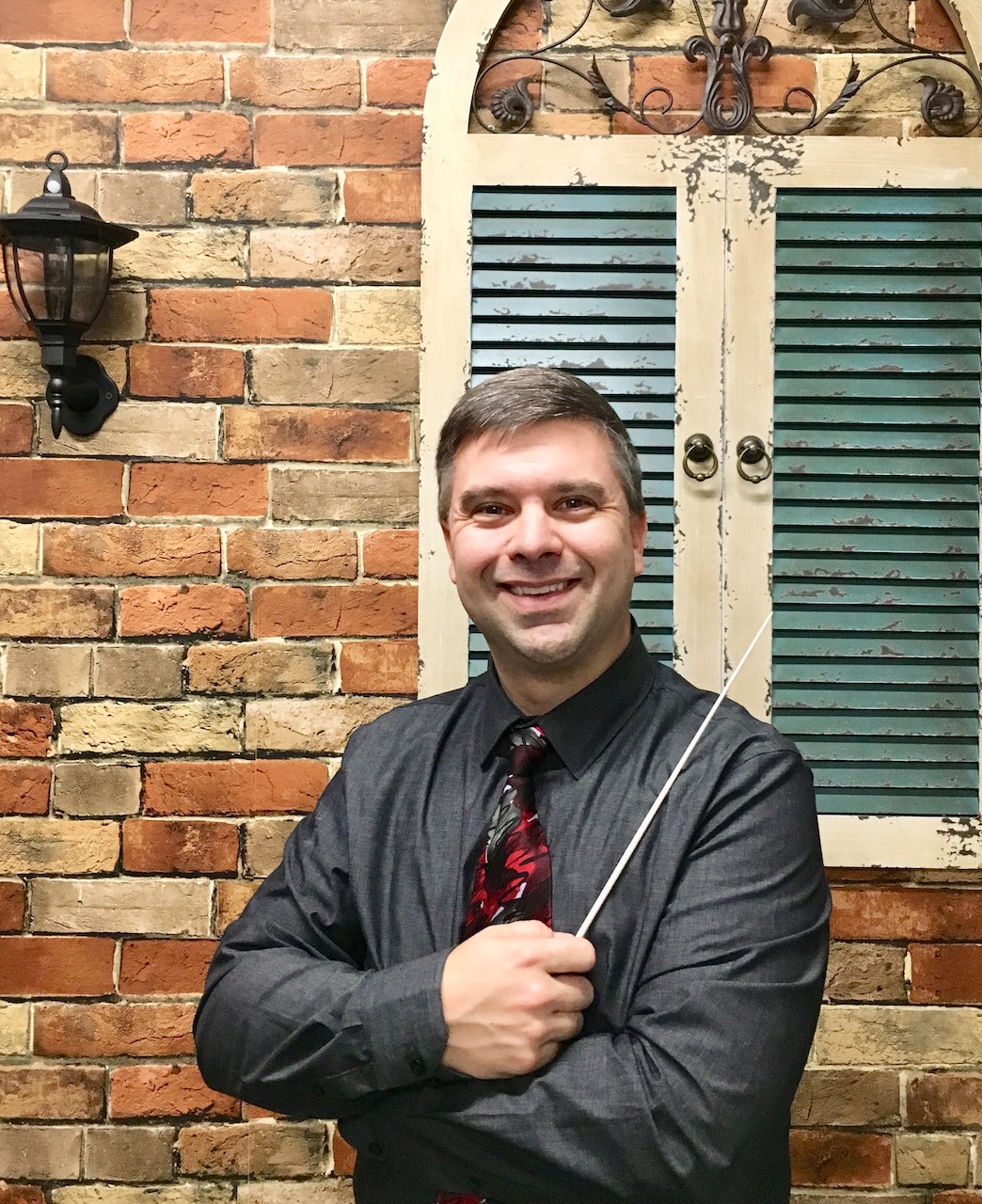 Ben Herrick is in his second year of the music education Ph.D. program at LSU. He earned a Master of Music Education degree from the University of Cincinnati, College-Conservatory of Music, and a Bachelor of Music Education degree from the University of Toledo. Ben's teaching experience includes elementary general music, nine years as a middle/high school band director, four years as a university marching/concert band director, and many years as a private instructor. Ben has also maintained career as a professional trombone player, specializing in the genre of New Orleans-style jazz. Outside of music, Ben spent six years in the U.S. Air Force Ohio National Guard as a structural mechanic for F-16 multirole fighter aircraft.
Jennifer Pulling
is currently a PhD candidate in Music Education. While at LSU, Jennifer has taught and assisted in music education courses, has been a member of the clarinet section in the LSU Wind Ensemble and has studied instrumental conducting as her minor concentration. Prior to her time at LSU, she taught instrumental music for 18 years, primarily in St. Tammany Parish, Louisiana. She is a graduate of Southeastern Louisiana University (BME 1998) and the University of Massachusetts Amherst (MM 2003). Jennifer's dissertation, in progress, is an exploratory study into short-term professional development learning contexts as paths to score study, rehearsal planning and attitudinal readiness in instrumental music education majors.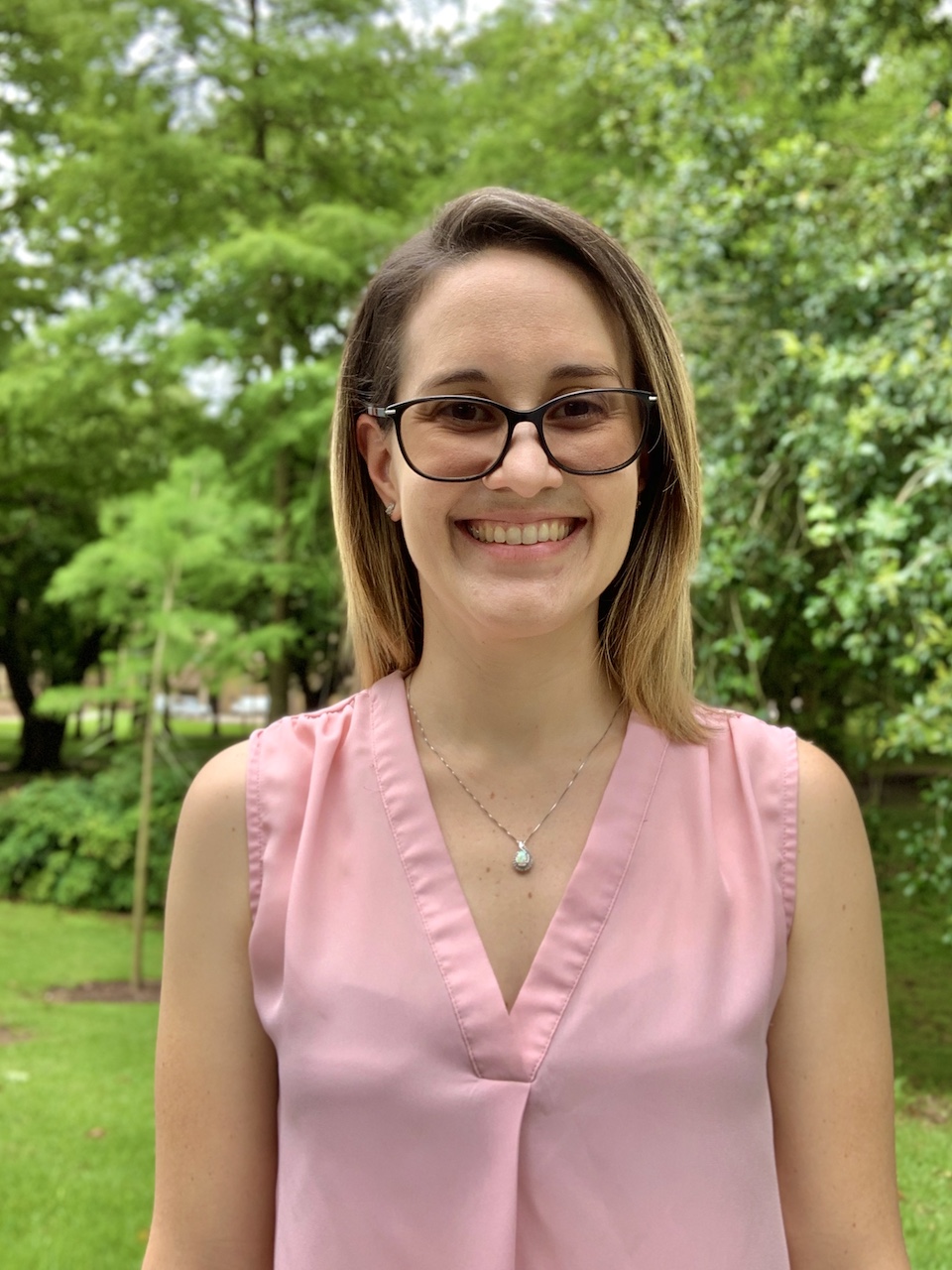 Carla Salas-Ruiz
holds a licentiates' degree in piano performance from the University of Costa Rica, a master's in piano pedagogy from Louisiana State University, and currently, she is a Ph.D. student in Music Education with emphasis in Piano Pedagogy at LSU. Carla has presented her research about piano practice strategies in both national and local conferences such as LMTA and MTNA. She also teaches group and private piano classes for non-major keyboard undergraduate students from LSU. She is awarded with an academic mobility grant from the University of Costa Rica (2019-2023) and with the Winifred Memorial Piano Scholarship (2020-2021) from LSU.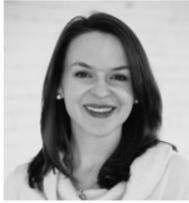 Abby South
holds a Bachelor of Music from Loyola University and a Master of Music from LSU. She has sixteen years of K-12 teaching experience. She was named Band Director of the Year (LMEA District VI, 2010), and Teacher of the Year (Juban Parc Junior High, 2015). She is a frequent guest conductor and adjudicator in Louisiana, has presented at the LMEA state conference twice, and has supervised thirteen student teachers. Abby is the Honors Ensemble Director with Kids Orchestra Baton Rouge (2018-2020) and maintains a private lessons studio. She is an alumnus of the Glassmen Drum and Bugle Corps, was a teacher of record during her master's program, served on the board of the Livingston Parish Band Directors' Association for five years, and is a member of LMEA, NAfME, and Phi Beta Mu. Abby is a first-year PhD student in music education at LSU.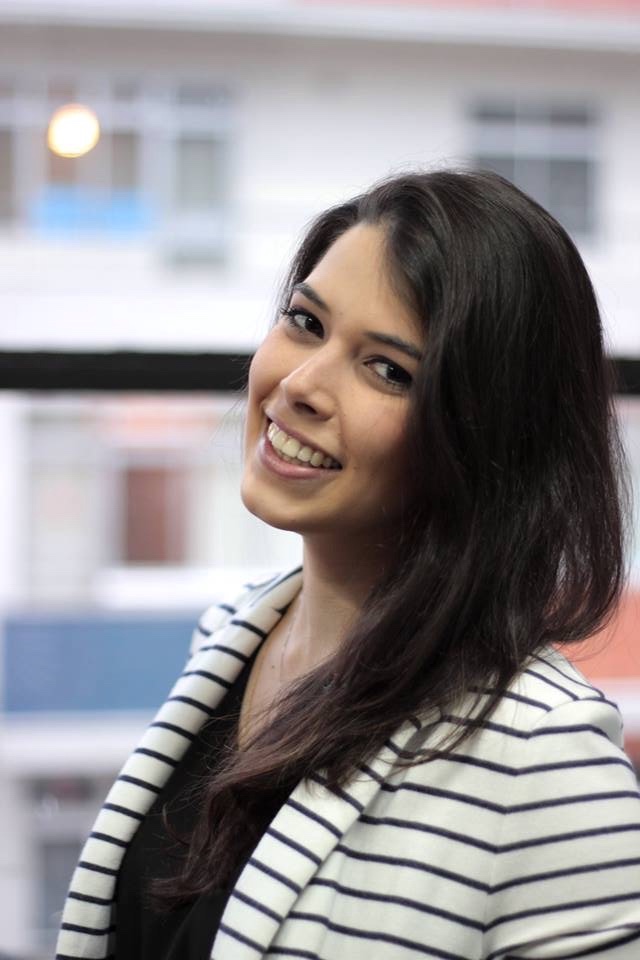 Maria Vieira
holds a bachelor's degree in piano performance from a university in Brazil (Universidade Federal do Rio Grande do Sul), a master's in performance from Bowling Green State University, and, currently, is a Ph.D. student in Music Education with an emphasis in Piano Pedagogy at LSU. Maria is part of the Louisiana Music Teachers Association and the Music Teachers National Association and has presented her research about memorization and effective practice in national and local conferences. Maria started teaching back in Brazil and since then she has been teaching private lessons and group piano classes. Maria is now working on her dissertation about memorization strategies and learning approaches among piano students.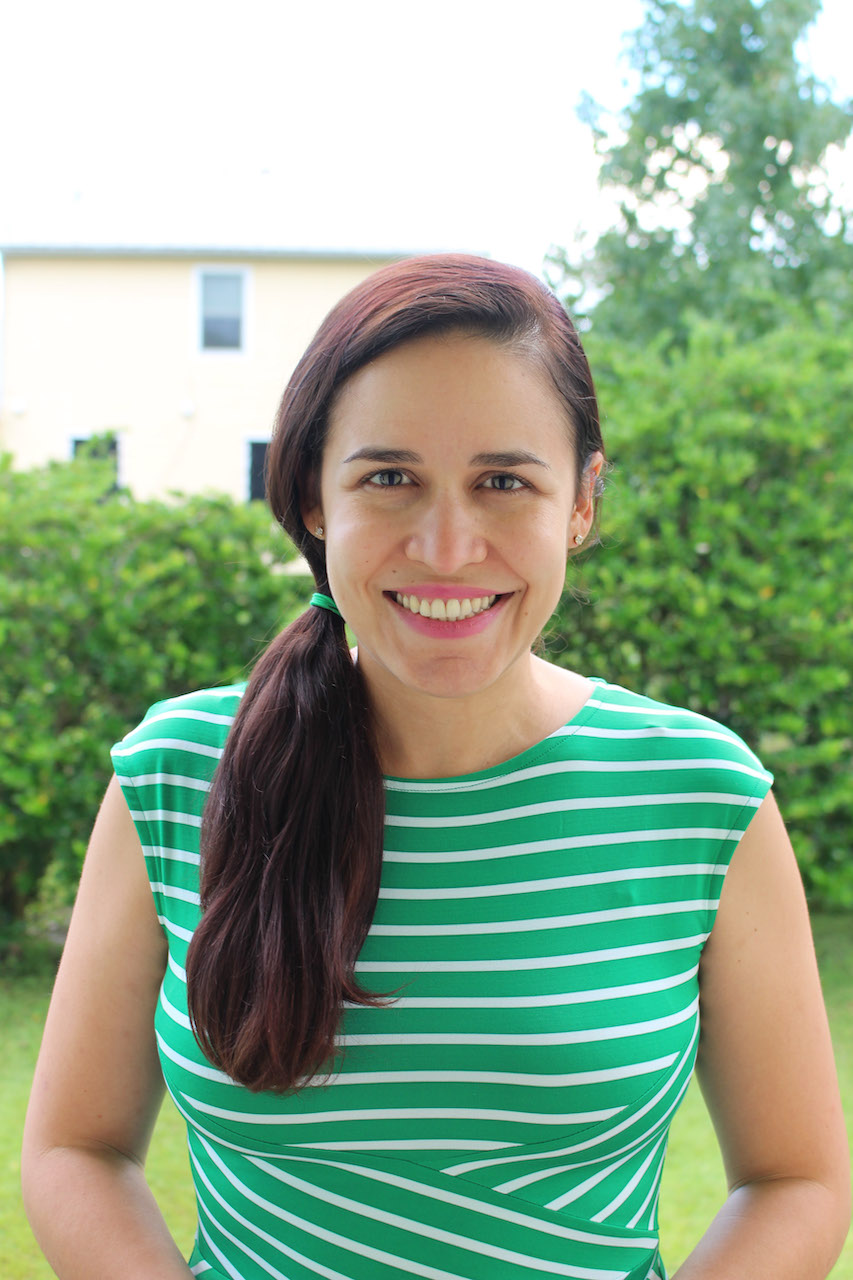 Yulene Velásquez
is a Venezuelan singer, music educator and choral conductor. She performed internationally as a member of the Schola Cantorum de Venezuela and worked with world renowned composers such as John Adams and Osvaldo Golijov. In 2010, she moved to the United States to earn her master's degree in music at the University of Florida. Since 2013, Yulene has worked with Make Music NOLA, the Louisiana Academy of Performing Arts and Anna's Place NOLA. In 2015, she founded the chamber choir Schola NOLA. Yulene is currently teaching Spanish at Tulane University and is a PhD student in Music Education at Louisiana State University.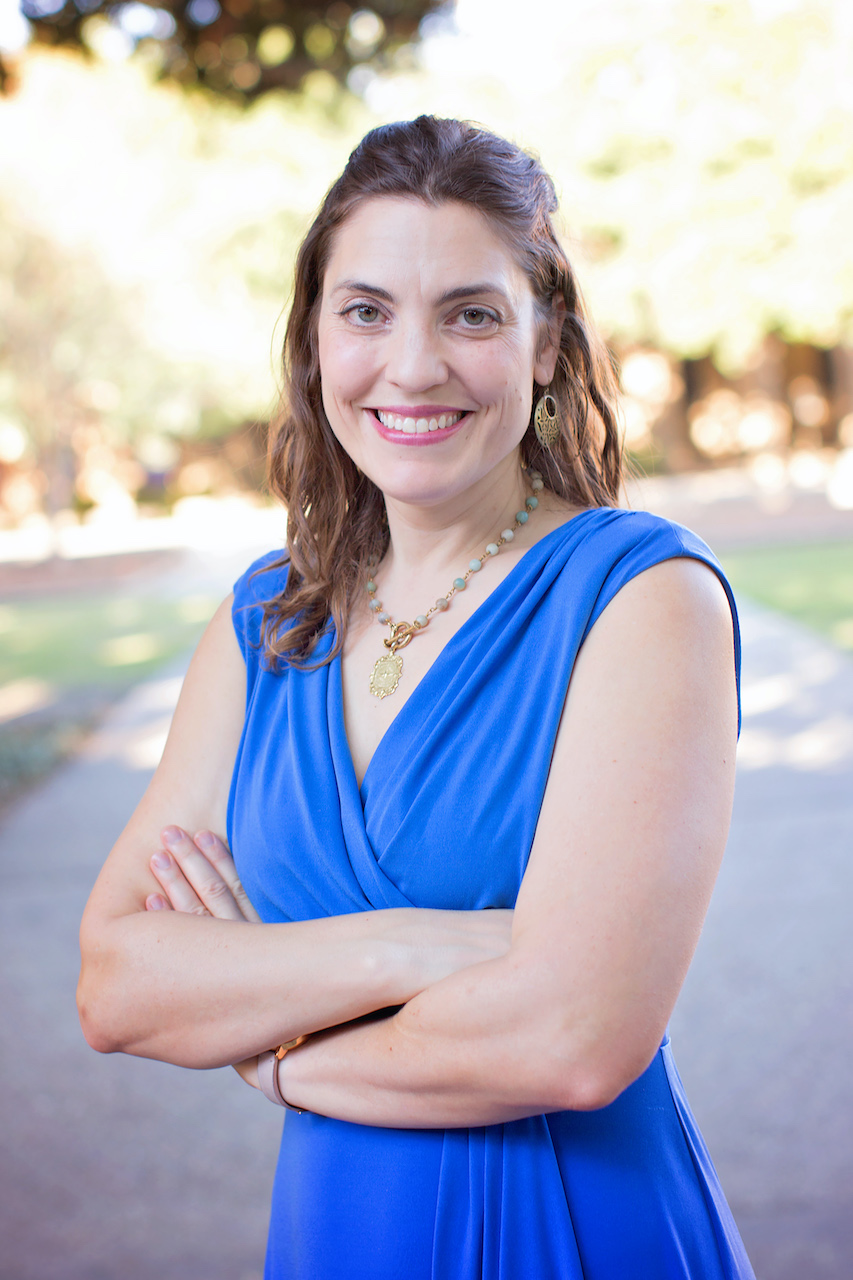 Danielle Laird
, a Baton Rouge native and second-year Music Education master's student, holds a Bachelor of Music Education from Florida State University. She taught high school choir for six years in Cypress-Fairbanks Independent School District in Houston, TX. Danielle has sung professionally as part of Houston Chamber Choir, Cantare Houston, and as a cantor. She has taught in a variety of music education environments including high school choir, middle school choir, children's choir, elementary general music and private voice instruction. She, along with her husband and four children, enjoyed impromptu online music jam sessions for family and friends during the quarantine!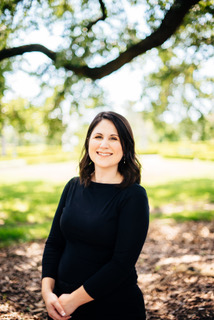 Carlye Latas McGregor
is a first-year Graduate Student at LSU in Music Education. She spent the last six years as a band director at Denham Springs High School in Denham Springs, Louisiana, where she oversaw the marching band, concert ensembles, jazz band, and taught music theory. Before her time at Denham Springs, she graduated from Southeastern Louisiana University with a degree in Music Education. She is thrilled to join the tiger family! Carlye lives in Baton Rouge with her husband Tim and their dog Magnolia.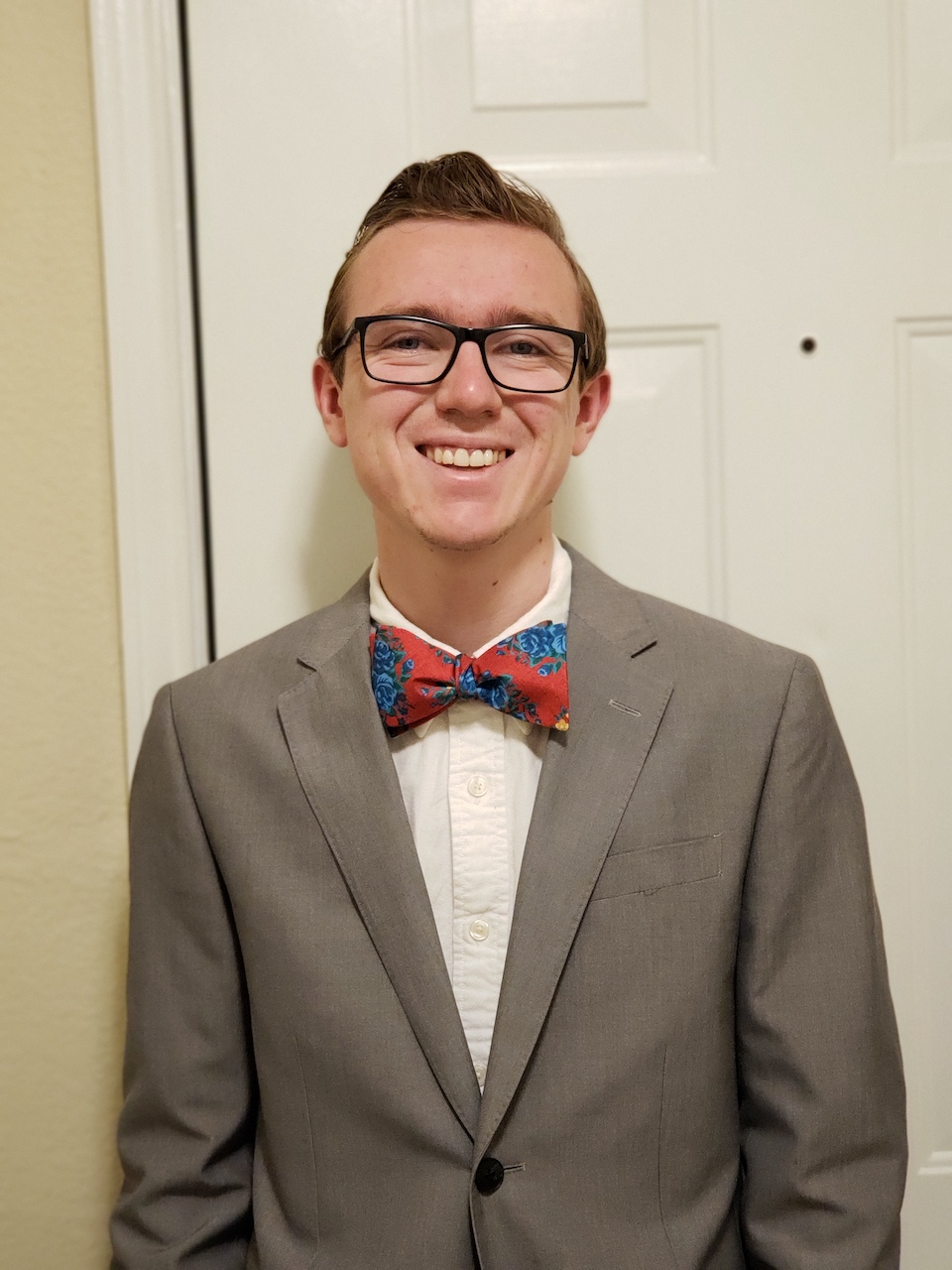 Jacob Peterson is a first-year music education master's student. He grew up moving around in a military family, but came to Baton Rouge from Knoxville, Tennessee. While in Knoxville Jacob obtained a bachelor's degree in music education at the University of Tennessee. Originally, he wanted to become a doctor but realized that teaching music was where my heart was. Jacob hopes to inspire the next generation of musicians and share his passion for music with the world. Aside from teaching and clarinet playing, he enjoys rock climbing and spending time on the lake back home in Tennessee.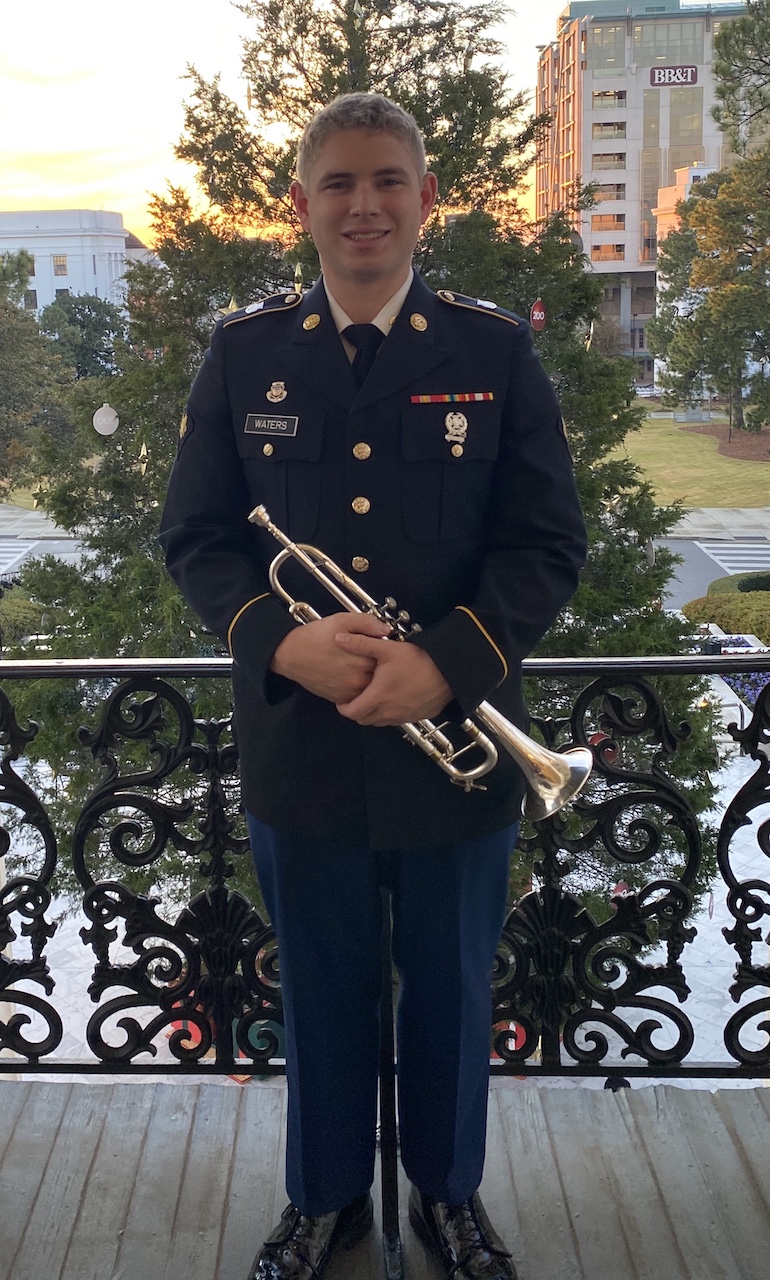 Reid Waters
is a native of Covington, Georgia, and is currently pursuing his Master of Music in Music Education at Louisiana State University. Currently, Reid works full time as an elementary music teacher for the East Baton Rouge Parish School System. He also serves in the Alabama National Guard as a musician for the 151st Army Band. Reid holds a Bachelor of Music Education degree from Auburn University in Auburn, Alabama. While there, he served as the Vice President of the National Association for Music Education chapter; Secretary of the National Band Association chapter; and Treasurer of the Delta Psi chapter of Phi Mu Alpha Sinfonia Fraternity.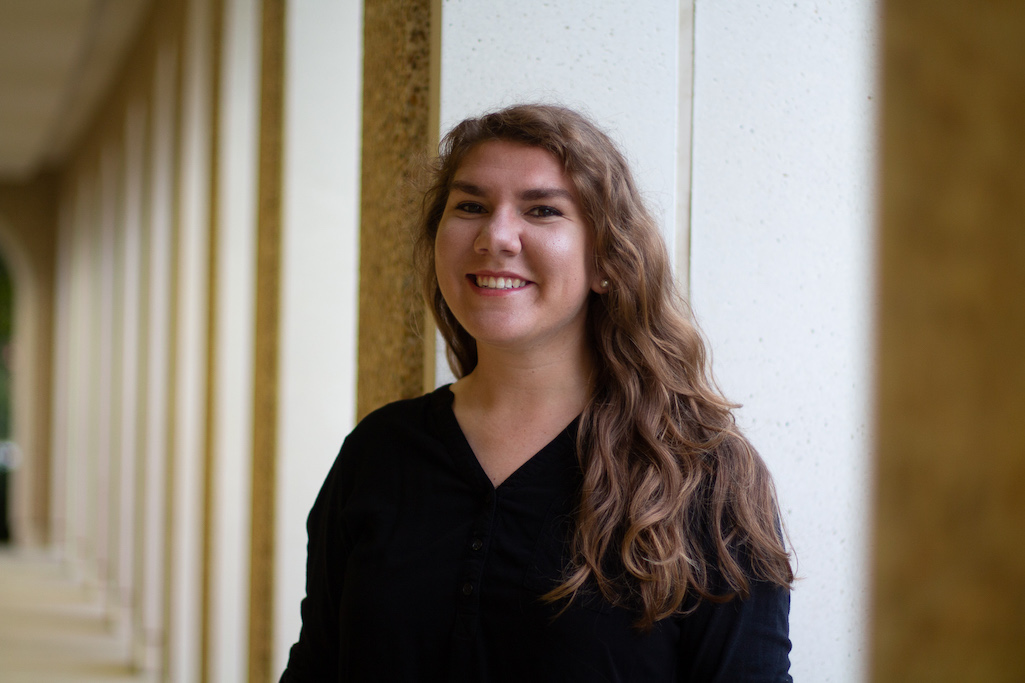 Mimi Webb
is originally from Virginia Beach, VA. She completed a bachelor's degrees in music education and horn performance at LSU. An enthusiastic member of Tiger Band for her four years, she continues to enjoy the Louisiana joie de vivre. After completing her undergraduate degree, she was the Assistant Band Director at East Ascension High School in Gonzales, LA for two years. Now she is in the second year of her master's degree in music education and is a graduate teaching assistant for Tiger Band and the Music Education area. A goal of Mimi's is to reach out to others the way faculty, staff, and colleagues reached out and continue to support her over the years.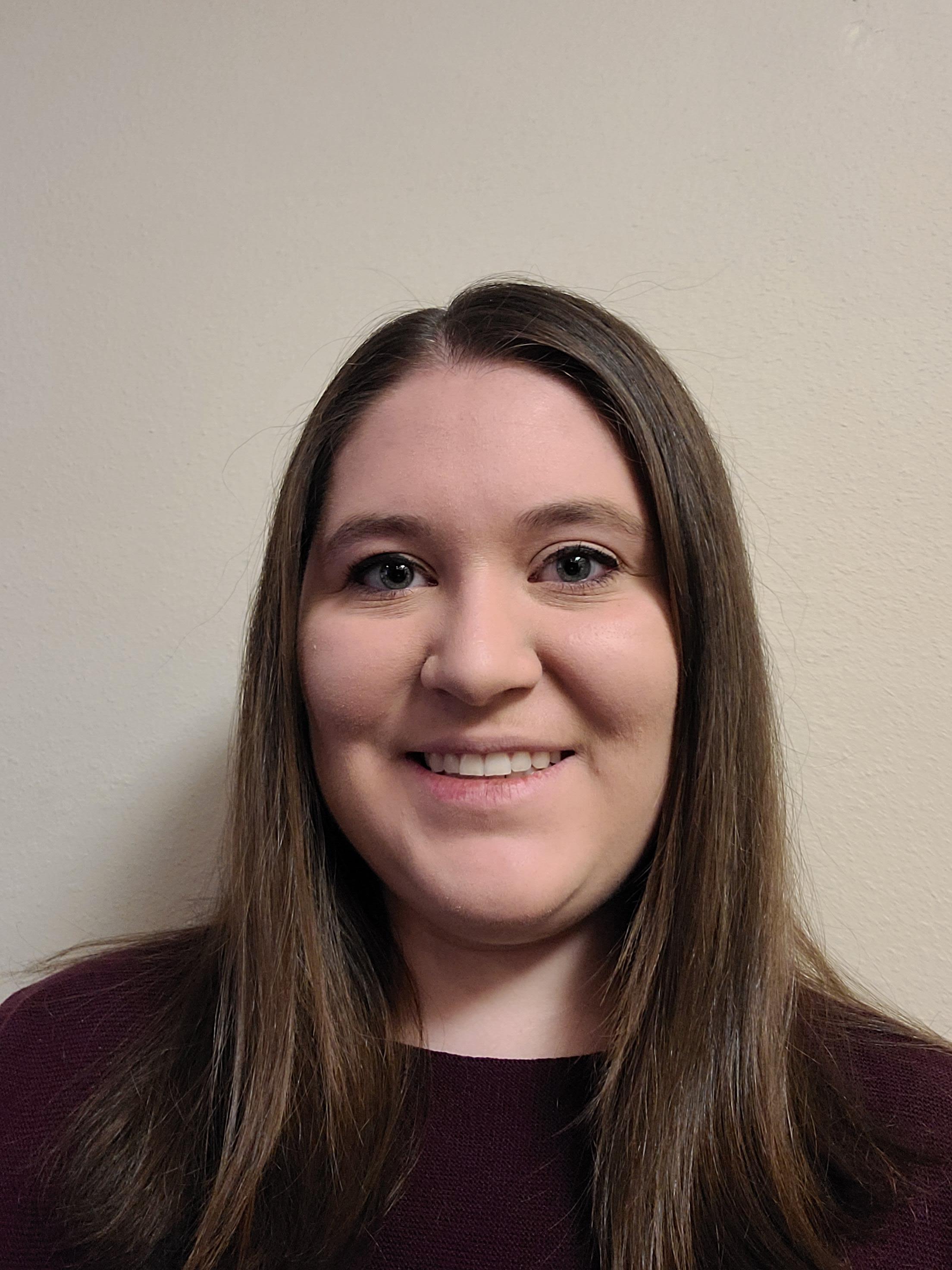 Jennifer Webber
graduated from LSU in Spring 2018 with a bachelor's degree in Music Education. She taught general music and band at an elementary school in Houston, Texas for two years before returning to LSU for her master's degree. Jennifer is certified in Songworks and World Music Drumming Level 1. After her master's, she hopes to continue her education to become a music education doctoral student.