Welcome to the website for the Gilroy Lab.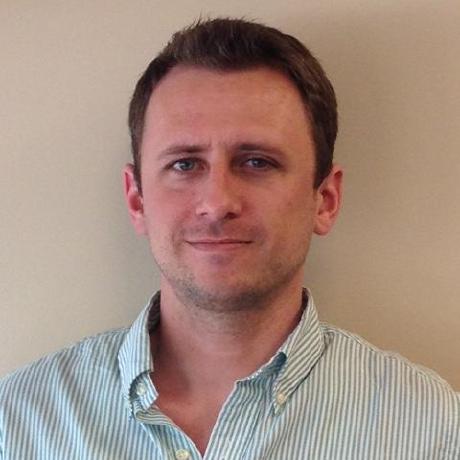 I earned my Ph.D. in School Psychology at Temple University. Before coming to LSU, I trained at the Munroe-Meyer Institute (University of Nebraska Medical Center) and the Kennedy-Krieger Institute (Johns Hopkins University School of Medicine). I also spent several years abroad on a Marie Skłodowska-Curie research fellowship (National University of Ireland-Galway) developing and evaluating a free/open-source communication app to support individuals diagnosed with autism spectrum disorder.
My clinical work focuses on preschool and school-age children with development, behavioral, and learning difficulties and I am certified as both a School Psychologist (NCSP) and a Behavior Analyst (BCBA-D). This range of work typically includes research and practice with developmental, learning, and behavioral disorders such as learning disabilities, developmental/intellectual disabilities, ADHD, ASD and various other childhood disruptive behavior disorders. Apart from research in this area, my more recent work explores how and why parents and educator fall prey to fad (e.g., 'fidget spinners') and pseudoscientific practices (e.g., Facilitated Communication).
You can find additional information on my training and research listed on my CV and details about the current lab here.
Current Clinical Experiences and Opportunities
Undergraduate and Graduate students working with my team have the opportunity to participate in activities relevant to both School Psychology and Applied Behavior Analysis. My lab is active in supporting the local community by providing developmental (e.g., autism) and psychoeducational (e.g., special education) testing through the LSU Psychological Services Center. We support local schools in the area, providing school-based intervention services (e.g., classroom consultation, counseling), and local clinics that serve young children with autism spectrum disorder (i.e., Early Intervention).
Current Research Themes
Undergraduate and graduate students participating in research and research mentorship with my team often explore the following topics: evidence-based practices, parent training, communication training (i.e., Augmentative and Alternative Communication), and treatment-related decision-making (i.e., evaluating how people make intervention choices). My research uses a combination of single-case (i.e., visual analysis) and group design research methods (e.g., randomized controlled trials) to answers questions related research and practice. Students in my lab often develop and evaluate their initial research protocols using single-case research designs and then scale those projects to questions that are evaluated using larger trials. The lab frequently collaborates with domestic and international partners in the public and private sectors to answer questions related to behavioral health outcomes (e.g., response to Behavior Analytic intervention).
Several lines of active research are listed in greater detail in the sections below:
Evidence-based Technology in Autism Spectrum Disorders
Modern technology (e.g., tablets, apps) are increasingly used as a component of social and behavioral intervention for individuals with autism. However, a great deal of these apps and strategies haven't been evaluated in research. My lab both designs and investigates these types of interventions. We are committed to open source and open science initiatives and all of our technology is released free-of-charge (see GitHub repositories).
Representative Works:
Gilroy, S. P., Leader, G., & McCleery, J. P. (Completed; In Preparation). "A SMART community-based replication and comparison of speech generating devices and the picture exchange communication system for children diagnosed with autism spectrum disorder."
Gilroy, S. P., Kaplan, B. A., Bullock, C. E., & Waits, J. A. (2019). "Current Use and Development of FOSS In Behavior analysis: Modern Behavioral Engineering." In Introduction to programming for Behavior Analysts – Volume 2. ABPMC.
Gilroy, S. P., Leader, G., & McCleery, J. P. (2018). "A pilot community‐based randomized comparison of speech generating devices and the picture exchange communication system for children diagnosed with autism spectrum disorder." Autism Research, 11(12), 1701-1711.
Gilroy, S. P., McCleery, J. P., & Leader, G. (2017). "Systematic review of methods for teaching social and communicative behavior with high-tech augmentative and alternative communication modalities." Review Journal of Autism and Developmental Disorders, 4(4), 307-320.
Diversity in Behavior Analytic Intervention
School Psychologists and Behavior Analysts regularly work with Culturally- and Linguistically-Diverse (CLD) individuals, their families, and their communities. Although efforts are underway to translate evidence-based practices in Behavior Analysis into more culturally-responsive formats, relatively few guidelines exist in his regard for CLD learners with ASD. My team maintains an active line of inquiry into developing and evaluating strategies to more deliberately integrate traditional dimensions of diversity (e.g., gender, ethnicity). For example, the lab is currently evaluating a bilingual approach to functional communication training for learners that are linguistically-diverse.
Representative Works:
Waits, J. A.* & Gilroy, S. P. (Study Underway). "Functional Communication Training for Culturally- and Linguistically-Diverse learners diagnosed with Autism Spectrum Disorders."
Waits, J. A.* & Gilroy, S. P. (Under Review). "A Systematic Review and Reflection on the Dimensions of Diversity Represented in Behavior Analytic Research."
Extending Evidence-based Practices with Behavioral Economics
Individual choice and preference are challenging things to measure and explain. Current methods for identifying stimuli that may be useful in programming interventions may not always reveal items that have reliable reinforcing effects. Likewise, efforts to advocate for evidence-based practices may not be successful if factors we do not understand how parents and educators make choices related to interventions and therapy. My lab is currently exploring different ways to extend and advocate for evidence-based practices by using methods borrowed from behavioral economics.
Representative Works:
Gilroy, S. P., Waits, J. A., & Kaplan, B. A. (Accepted). Applications of Operant Demand to Treatment Selection I: Characterizing Demand for Evidence-based Practices. Journal of the Experimental Analysis of Behavior.
Gilroy, S. P., Waits, J. A., & Feck, C. (2021). Extending Stimulus Preference with the Operant Demand Framework. Journal of Applied Behavior Analysis, 54(3), 1032-1044.
Gilroy, S. P., & Kaplan, B. A. (2020). Modeling Treatment-Related Decision-Making Using Applied Behavioral Economics: Caregiver Perspectives in Temporally-Extended Behavioral Treatments. Journal of Abnormal Child Psychology, 48, 607–618.
Gilroy, S. P., Ford, H. L., Boyd, R. J., O'Connor, J. T., & Kurtz, P. F. (2019). An Evaluation of Operant Behavioural Economics in Functional Communication Training for Severe Problem Behavior. Developmental neurorehabilitation, 22(8), 553-564.
Prospective Students
I accept applications for new students into the lab every year. For those interested in applying to the School Psychology program at LSU should check out the overview page and review the Student Handbook, as well as department of psychology's Prospective Student page.
Contact
E-mail: sgilroy1@lsu.edu
Office: 220 Audubon Hall
Lab: 118 Audubon Hall
Personal Website: https://www.smallnstats.com
GitHub (Software): https://github.com/miyamot0
ResearchGate: https://www.researchgate.net/profile/Shawn_Gilroy