Lab Members
Current Members
Melissa R. Beck, Ph.D.
Melissa received her bachelor's degree in Psychology from Ohio University, and her doctoral degree in Experimental Psychology from Kent State University. While at Kent State University she worked with Daniel T. Levin examining visual metacogntion and visual attention and representations. She then completed a postdoctoral research fellowship at the Human Factors and Applied Cognition Lab in the Department of Psychology at George Mason University working with Matthew Peterson. This collaboration broadened Melissa's interest to examining the roles of attention and memory in visual search. Melissa then became a National Research Council Research Associate at the Naval Research Laboratory in Washington DC and collaborated with Greg Trafton. Here she more finely developed the applied goals of her research. Currently, Melissa is a Professor at Louisiana State University.
Stephanie Saltzmann, M.A.
Stephanie received her B.S. in Psychology from Louisiana State University in 2016 and her M.A. in Psychology from Louisiana State University in 2019. Her thesis focused on the interaction between long-term memory and working memory and how long-term memory representations can be used to improve working memory performance. She is specifically interested in better understanding the neural mechanisms involved in visual memory and attention by using methods such as eyetracking and EEG.
Brandon Eich, B.S.
Brandon received his B.S. in Psychology from University of Missouri-St. Louis. He is interested in visual attention and how people are influenced by what they see. In particular, Brandon is interested in selective attention, memory, decision making and attention restoration. Brandon examines these constructs using visual attention to better understand the underlying mechanisms that are involved with them.
Gaojie Fan, Ph.D
Gaojie received her Bachelor's degree in Psychology and Mathematics from Colorado State University and her Ph.D. in Psychology from Miami University. Her doctoral dissertation uses computational modeling to interpret behavioral data to study how people combine visual information from bilateral visual fields when there are multiple inputs. Gaojie has an interest in visual processing, attention, decision making, and visual working memory. She is particularly interested in using EEG to study neural mechanisms underlying visual processing.
---
Alumni
Amanda E. van Lamsweerde, Ph.D.
Amanda received her PhD in 2013 and is currently a Sr. Research Psychologist at StraCon Services Group, LLC.
Justin M. Ericson, Ph.D.
Justin received his PhD in 2014 and is currently a design Researcher II at Microsoft.
Rebecca Goldstein, Ph.D
Rebecca received her PhD in 2016 and is an Assistant Professor at Arkansas Tech University.
Katherine Moen, Ph.D
Katherine received her PhD in 2019 and is currently an Assistant Professor at University of Nebraska Kearney.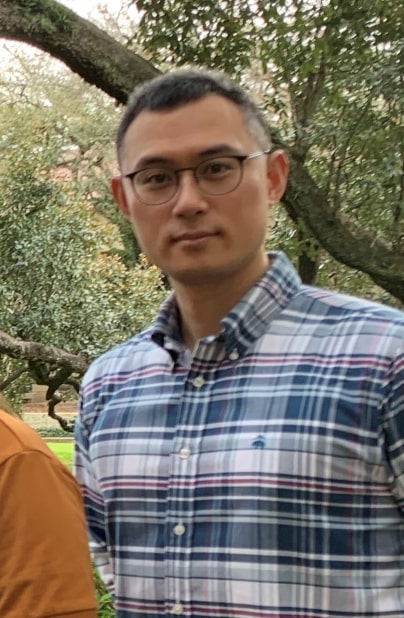 Sunghyun Kim, Ph.D
Sunghyun received his PhD in 2020 and is currently a postdoc at the Asan Medical Center in Soul, South Korea.